While the ribbon was cut and keys were transferred in finalization of Benin's new EPP Adjaji-Cossoe School, an announcement for continued construction shocked the community with joy.
Check out their ecstatic reactions!
BASIA announced that we will support the construction of a second block of classrooms!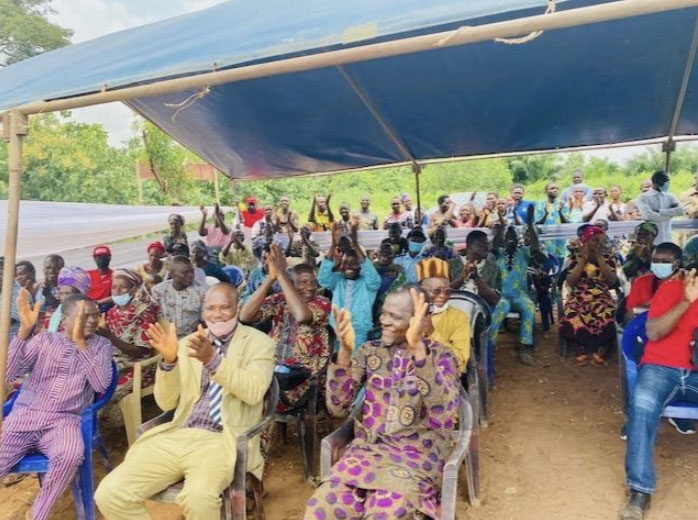 Community members wasted no time in beginning this project. In fact, they have already finished clearing the land!
For a primary school with approximately 350 out-of-school children, these classrooms will be a great asset to the community. We will keep you updated on the continued progress of this school; thanks for joining us on this community's journey!