The Bondo Primary School community's excitement about their school project is infectious.  These men, women, and children are at the project site early in the morning, help any way they can, and stay late into the night.   When Dennis, our contractor, marked the area on the land to be cleared, we gave the community five days to clear the land.  They had it cleared in two.  Then, when Dennis marked where to dig for the foundation, again we gave the community five days to dig.  Again, they were finished in two days.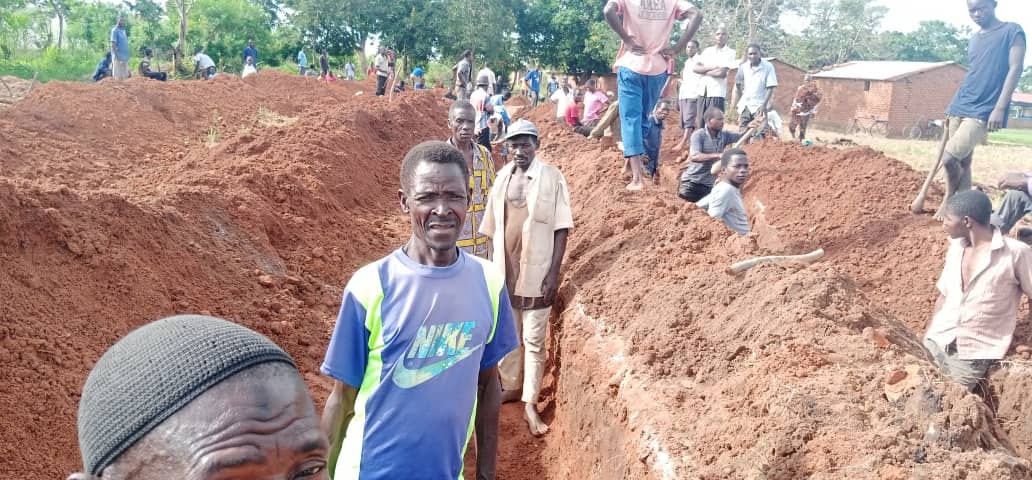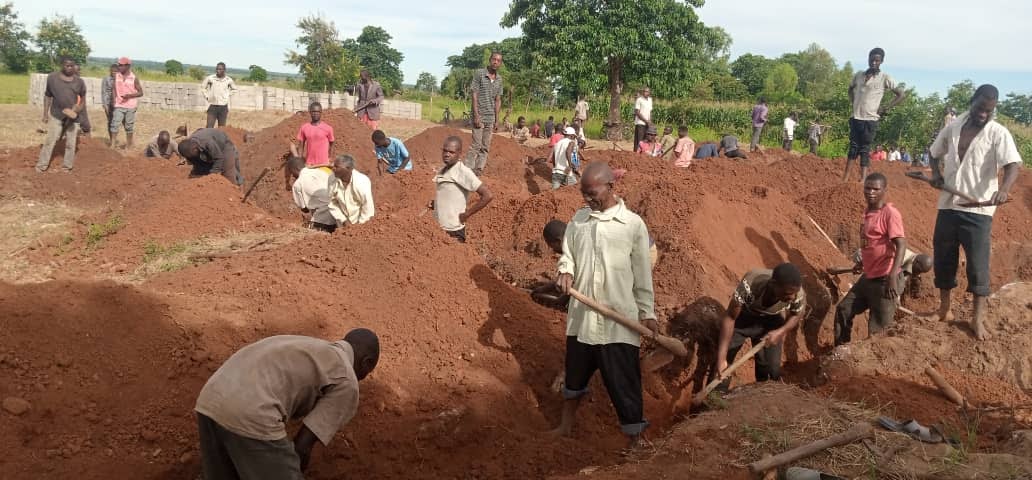 ‍
Several weeks ago, Dennis, our contractor, needed to deliver a load of cement bricks in his pickup truck from Lilongwe out to the Bondo project, a 90 minute drive. There had been heavy rains the previous week which resulted in washed out and impassable roads.  The prior day, it had not rained, so Dennis felt like he could probably make the trip.
When he was one mile from the Bondo community, his truck became completely stuck in the mud.  He couldn't move the truck forward or backwards.  Despairing as to what to do, he was making plans to spend the night in his truck.
Somehow, the community members at Bondo became aware of his situation.  These community members went out to meet Dennis in the muddy road.  They tried and tried to push his truck out of the mud, but the truck wouldn't budge.  Finally, they decided that the only way to get Dennis un-stuck was to unload the truck.  These men, women, and children lined up unloading and passing cement blocks down a ONE MILE human chain to the project site.  These cement bricks each weigh 20 kg or roughly 45 pounds!!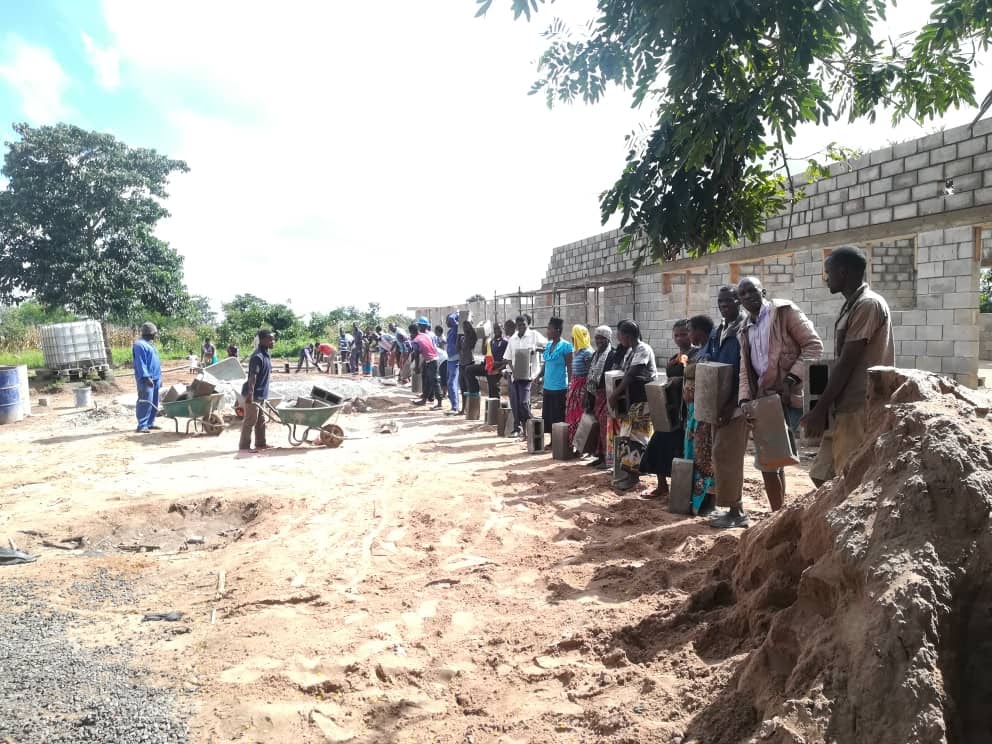 From women hauling dirt for the foundation – some with babies on their backs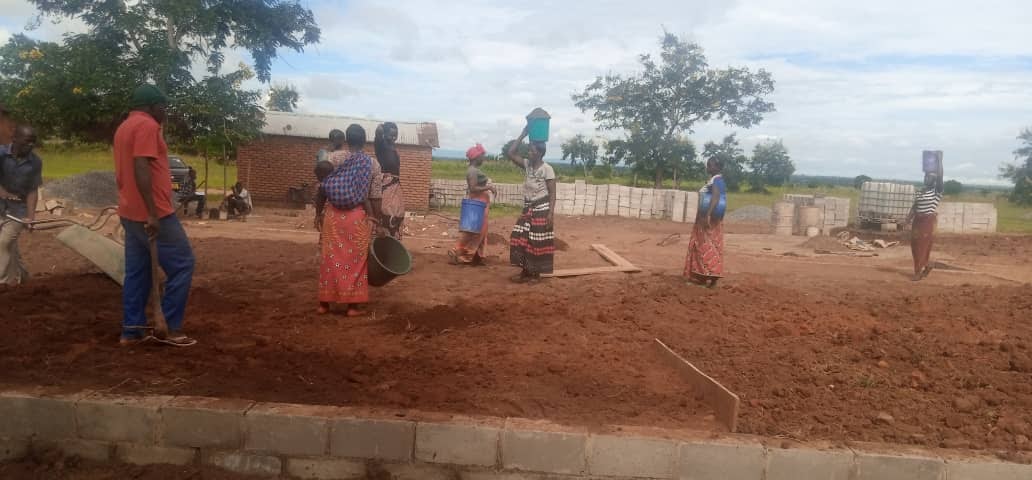 or helping bring water to the worksite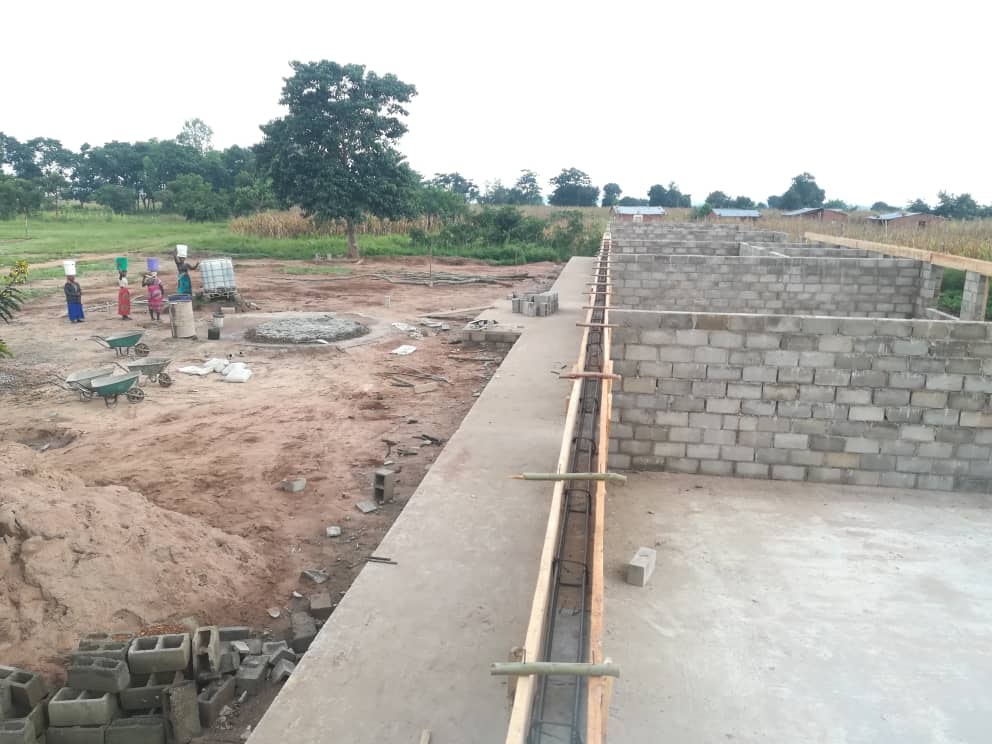 Or other villagers helping to load or unload construction supplies, provide security for the building materials, and assist in other ways, or children cheering and playing near the site, the community at Bondo are very committed, involved, and actively participating in any way they can to complete this school for their children.