We are excited to announce our 5th project in Malawi and our 11th project in 2021 – Chimkoka Primary School in Malawi.
Chimkoka is in a rural community near Dowa, Malawi.  Currently just over a thousand students attend the school – roughly 130 students per classroom, with 961 students on the waiting list.  These 961 kids can't attend school simply because there isn't room!  Not only is there a lengthy waiting list, but there are so many current students that EIGHT classes learn under the trees.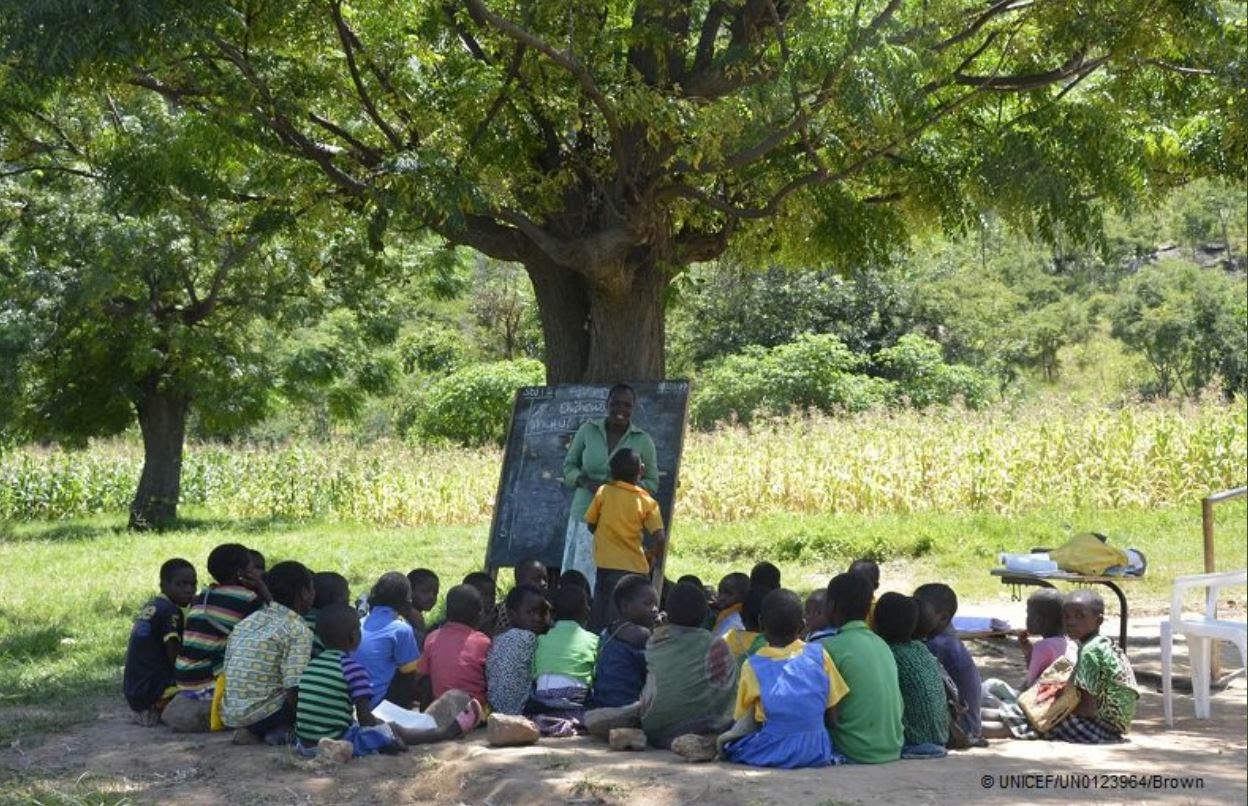 Close to Chimkoka are many tobacco fields.  In Malawi alone, there are roughly 78,000 children working on tobacco plantations.  There is massive pressure on these impoverished families to be able to provide for themselves.  One way they can do that is by pulling their children from school and employing them in the local tobacco fields.
Picture an area where there is rampant poverty, lack of opportunity, pressure to quit school and work in the tobacco fields, and a school where eight of the classes are taught outside – being canceled often during bad weather or Malawi's rainy season (heavy rains from December to April).  This is the Chimkoka community.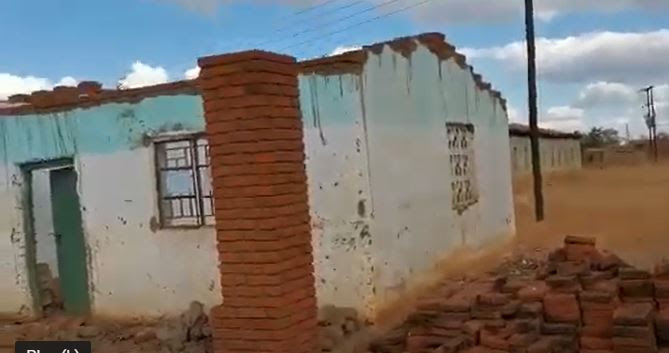 Chimkoka's current teacher and staff room is pretty unusable.  The roof blew off in a bad storm last year, and they don't have the funds to repair it.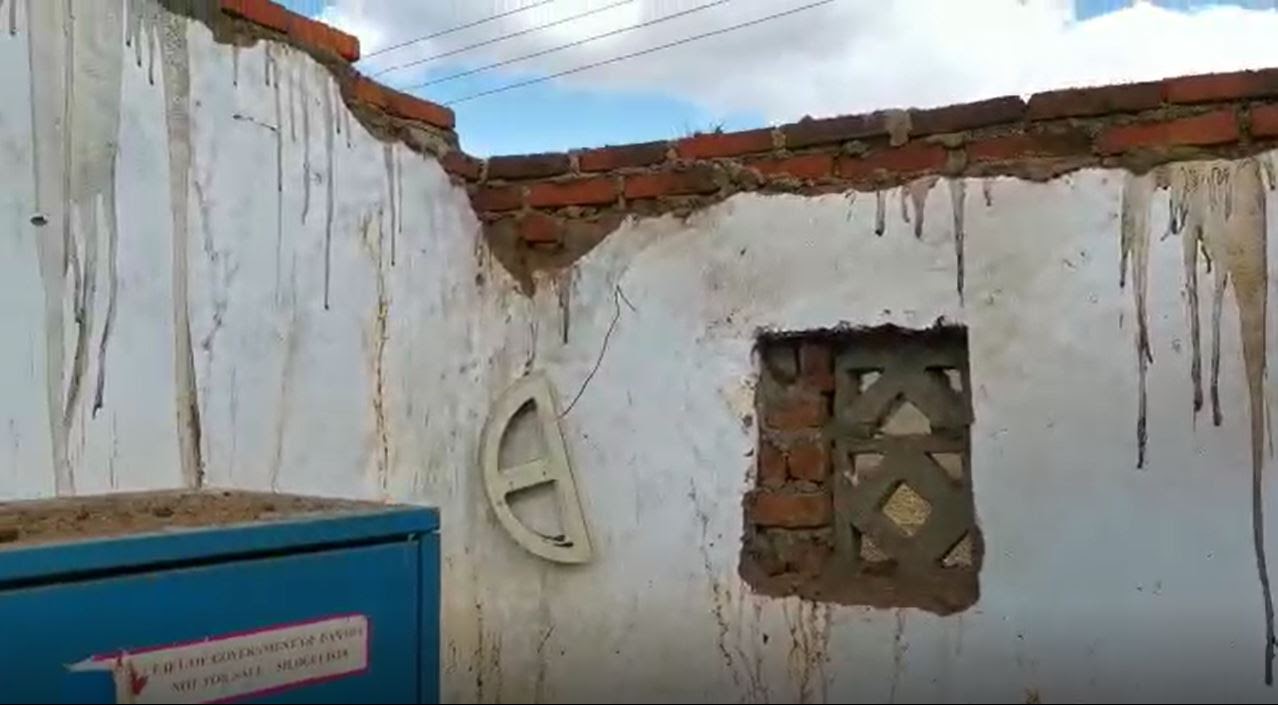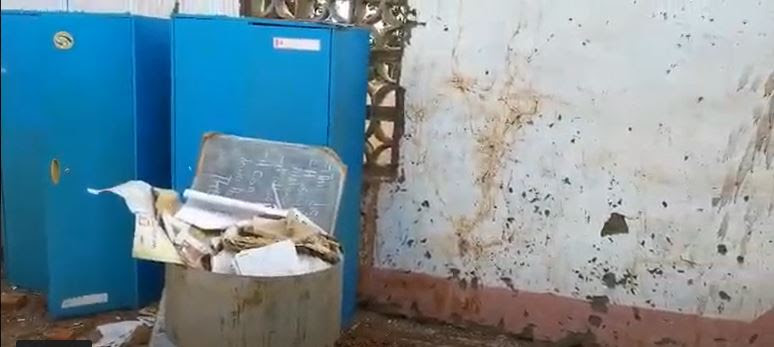 The inside of the staff room is full of debris and the two file cabinets that consist of the school's entire locked storage.
The current classrooms are also in terrible condition.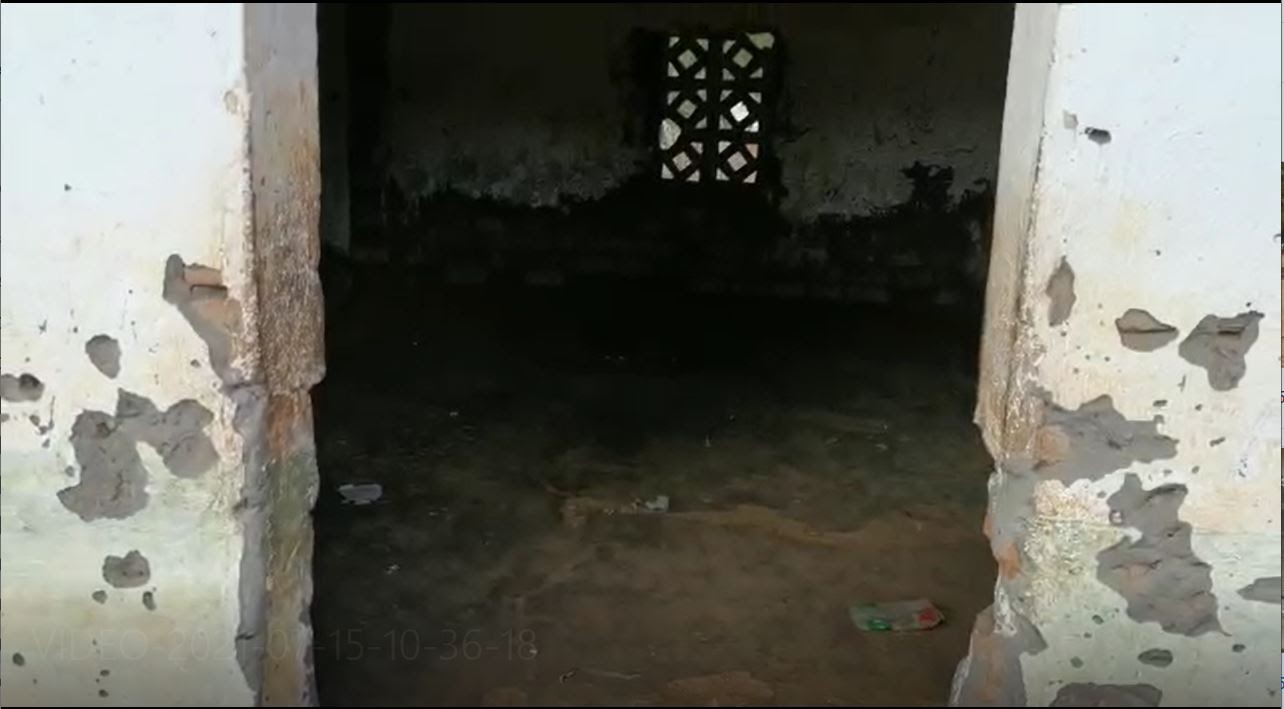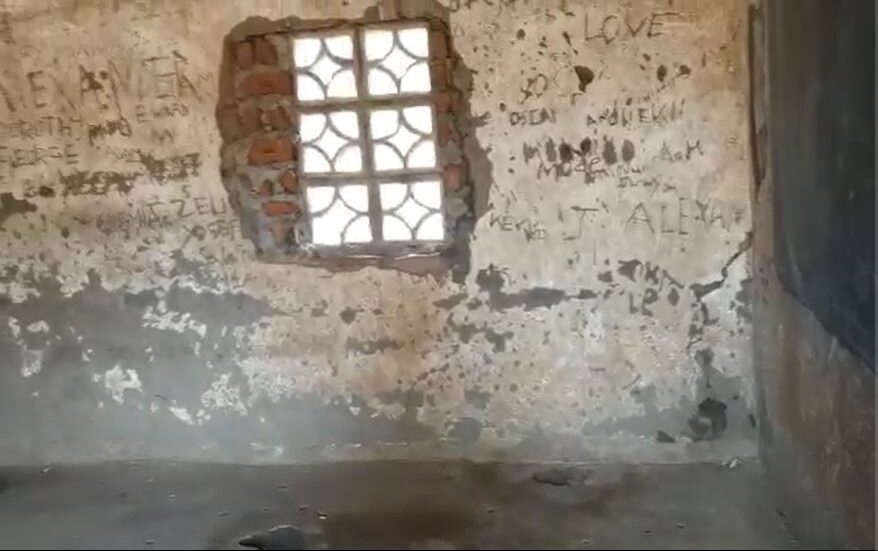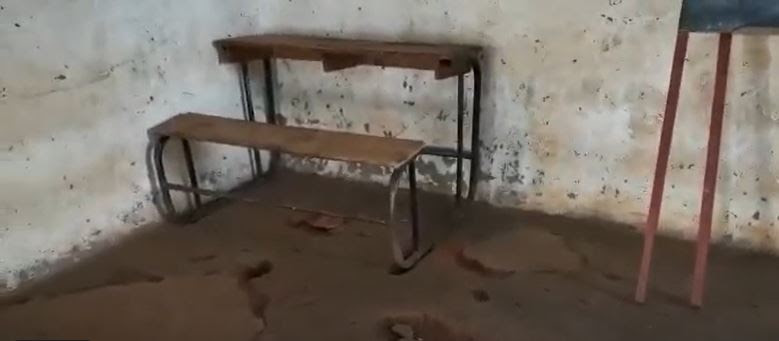 They have one desk for the entire school which four students share.  The rest of the students sit on the ground, which is also cracked and full of potholes..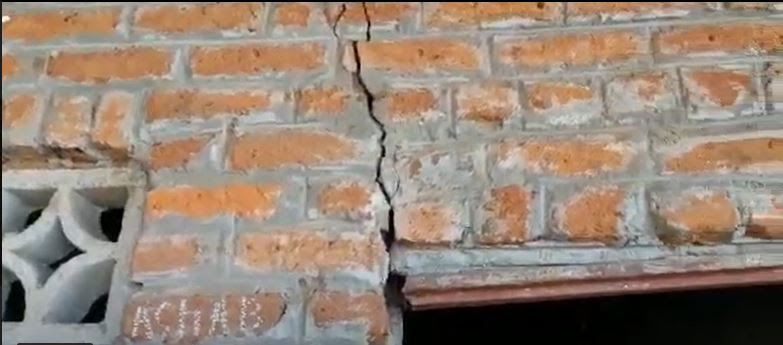 The structure is unsafe and the walls could crumble any moment.  These impoverished community members are so excited to have a classroom block of four classes and a teacher's office or flex space!  Goodwell Banda, our project manager in Malawi, related the following from Chimkoka.
"The Senior Traditional leadership of the communities here (a group of village chiefs) gathered together to share a message with you.  They are immensely grateful for this donation. This has never happened before in their history.  They are constantly asking what else they can do and how else they can help us in our work."
Once we marked the land, we allowed the community four days to dig the foundation.  The earth here is very packed and difficult to dig.  However, they braved it and finished it in two days!  I am overwhelmed with the commitment that these communities are demonstrating, and the loud cry for development of teaching and a good learning environment for our children in Malawi."
Community members digging the foundation for Chimkoka school.  Despite the difficulty of digging in the hard-packed earth, these community members dug the foundation in just TWO days!
‍