While traveling in Africa, Coafrica team members had the opportunity to attend the grand opening for the Chimkoka Primary School. As they were driving the path to the school for the ceremony, Coafrica and BASIA teams were surprised to be greeted by throngs of children–5 kilometers (over 3 miles) from where the ceremony would be held! Coafrica Director Marci says, "They swarmed both vehicles and were chanting "they're here! They're here!"…The kids were running with us all around the vehicle as we were carefully driving the rest of the way to the school."
At one point, the children began climbing into the bed of the truck, and we had to pull over to get them out.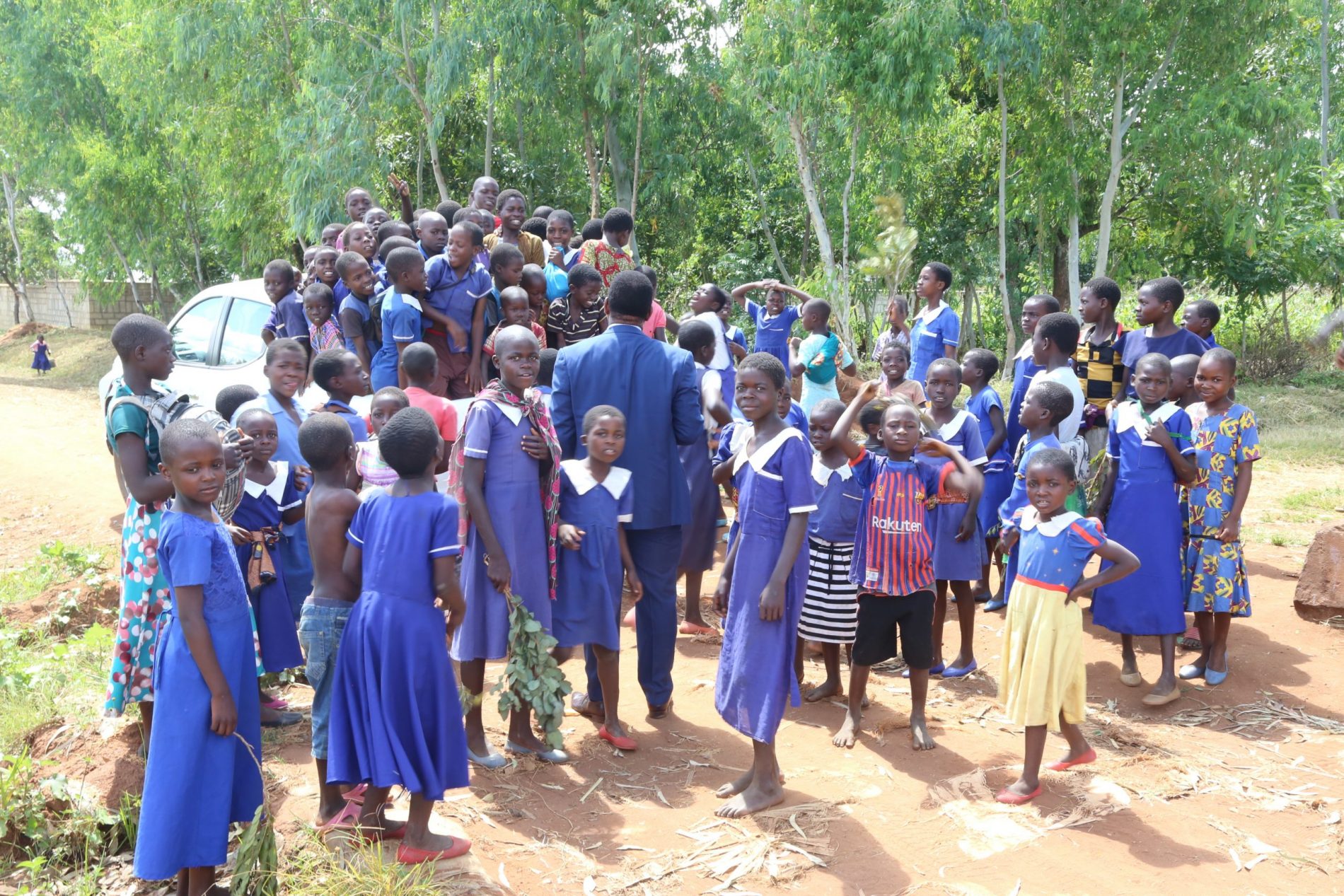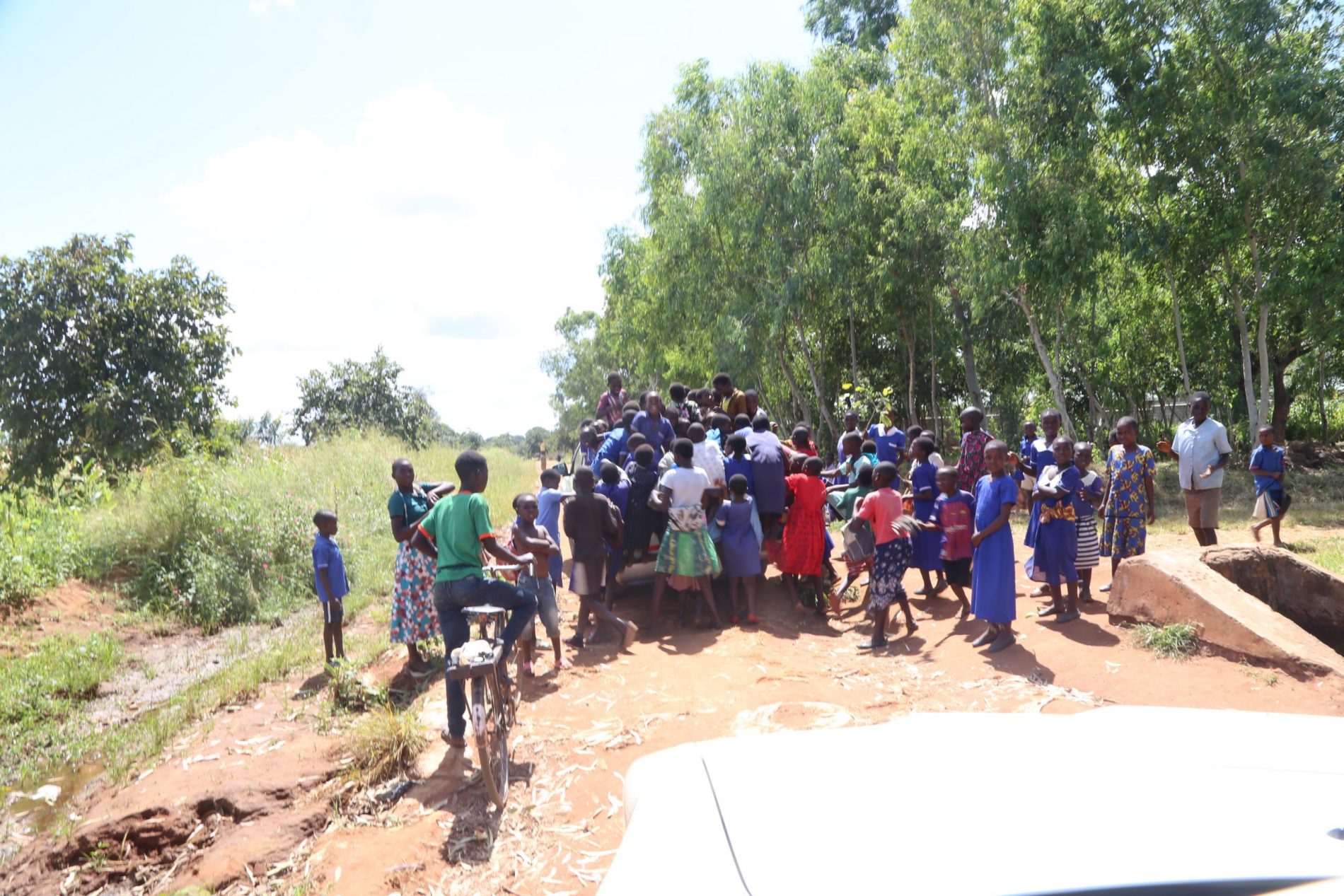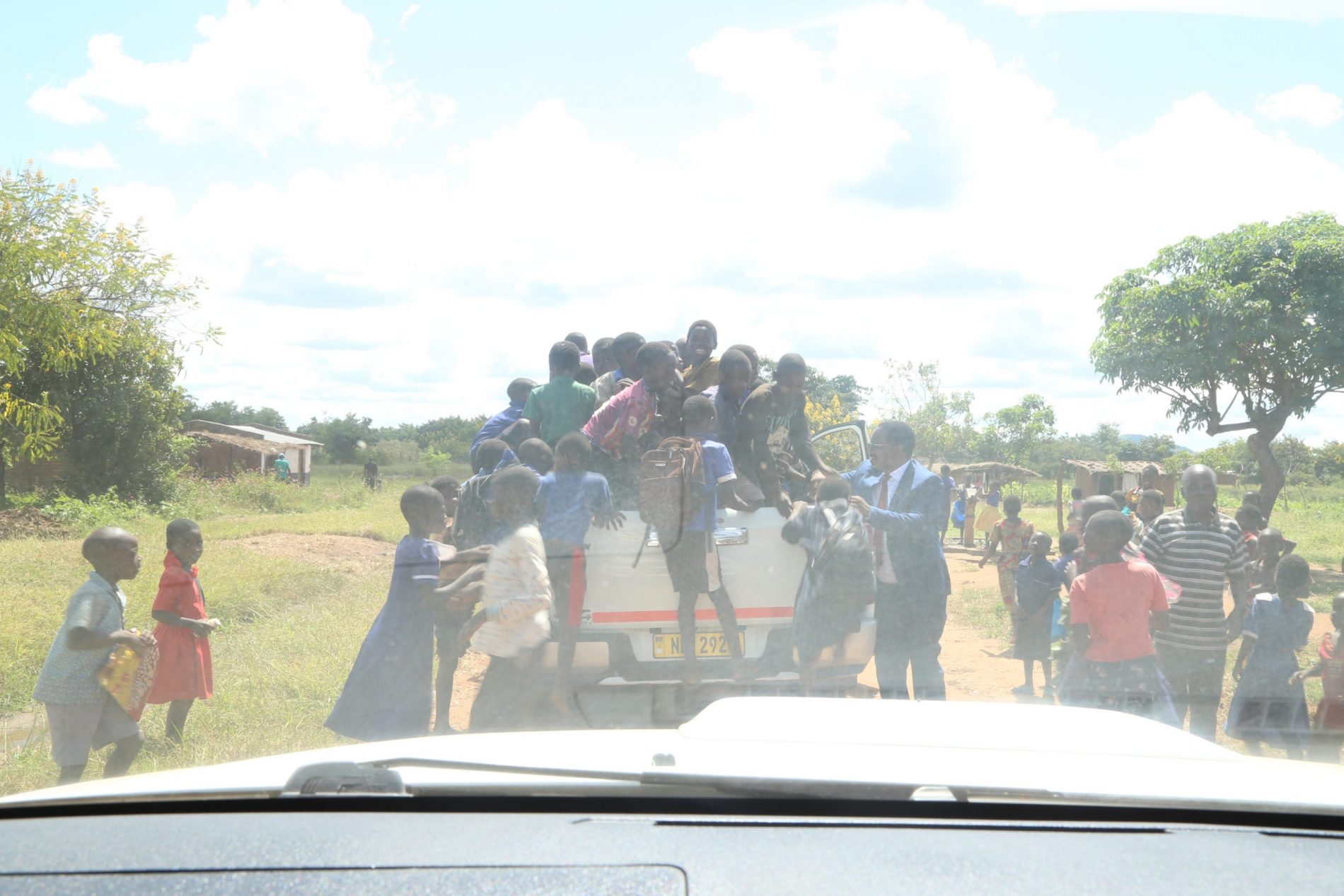 The rest of the ceremony was just as exciting! We heard speeches from community members, witnessed cultural performances, and participated in the ribbon-cutting ceremony.