Today we are highlighting one of our coalition partners! ITODJU came to us with the proposal for Kpassa-Gambou, one of our current projects in Benin. They have been so helpful and supportive, providing volunteers and other help throughout the entire process.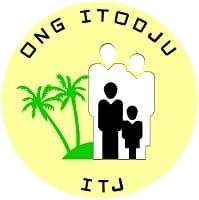 ITODJU is a non-profit organization located in the Borgou region of Benin, a central location that enables them to serve communities in central and northern Benin. As explained on their website, "ITODJU works to contribute to the improvement of hand hygiene in kindergartens and primary schools in Borgou, to the sanitation of the living environment, to the fight against diseases (HIV AIDS, malnutrition, viral hepatitis and malaria) and improving the diet and learning conditions in schools in the most remote areas of Benin." ITODJU has been able to intervene in multiple elementary schools with concerns for health, and this is how they became involved with Coafrica and Kpassa-Gambou!
Because of the safety concerns surrounding the existing structures at Kpassa-Gambou, ITODJU intervened and we are now working together to create a safe place for these children to learn! Visit their website to learn more about their amazing work!