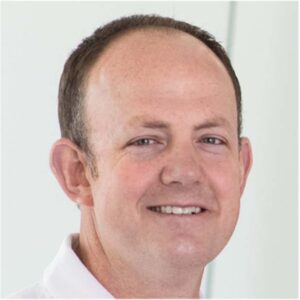 We are so excited to introduce one our Advisory Board Members! Meet Tyler David Holmes! Tyler is a Construction Executive for Haskell Construction, with more than 20 years of field experience. Before working for Haskell, Tyler worked for Clark Construction in Washington D.C. focusing on government projects. Drawing upon his many experiences working internationally, Tyler helps advise Coafrica on best practices for construction, longevity, and durability. Tyler got involved with Coafrica through it's Director Marci Romney. He says " I love the idea of helping to spread education and improve people's lives"
Tyler is from Santa Rosa, California and is the youngest of ten kids. He says "Our home was filled with love and we were the recipients of others' generosity in regards to clothing and material needs at times. I'm grateful to be able to provide construction advice for this worthwhile cause." Tyler worked in construction for a few years when he was young. Looking for more opportunities, he started at a community college then later transferred to BYU where he got his degree in construction management. After college, Tyler began working in Washington DC on large government projects. Something that was important to him then and still is now, is building things that have meaning to him personally. This is why Tyler and his family jumped at the opportunity to help construct temples for the Church of Jesus Christ of Latter Day Saints overseas. He has been helping with construction overseas ever since!
Tyler has the support of his Wife of 18 years and their six children! Wether it's working on household projects, driving lessons, or playing games Tyler loves spending time with his family. Tyler has made a priority in his life of using his talents to make meaningful changes in the world! Coafrica is so grateful for the value that Tyler Holmes brings to the organization and is excited to continue to work with him! Thank you Tyler!