Despite the project beginning less than two months ago, we are over 50% finished with our second school in Togo: CEG Fiata! This Secondary School had more than 850 students on the waiting list and multiple classes taught in the same room. Although more will be required in the future, this block of four classrooms will allow an additional 280 students to attend.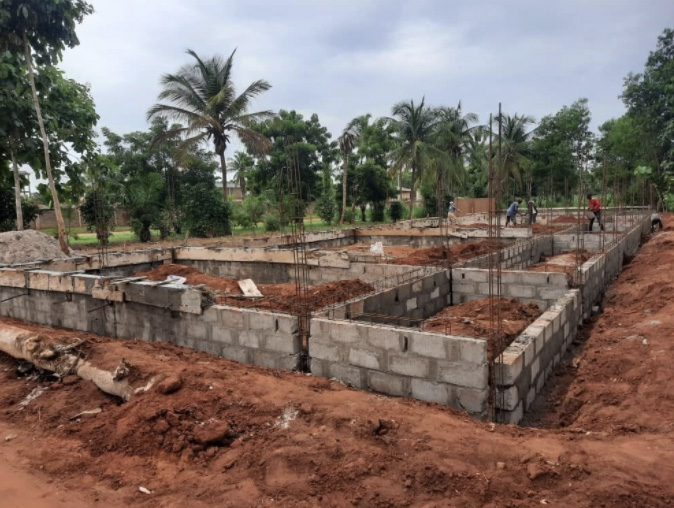 So far, we've built and reinforced the foundation,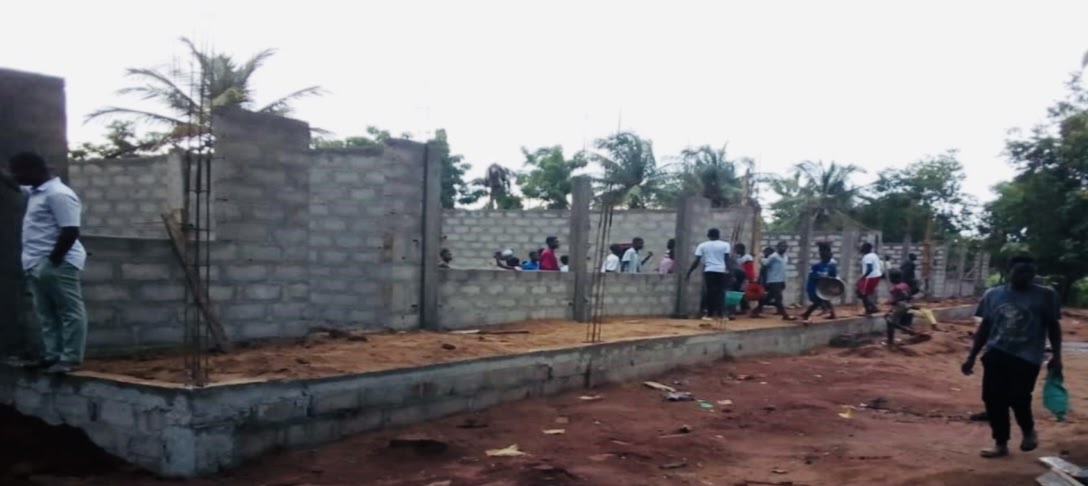 put together walls block by block,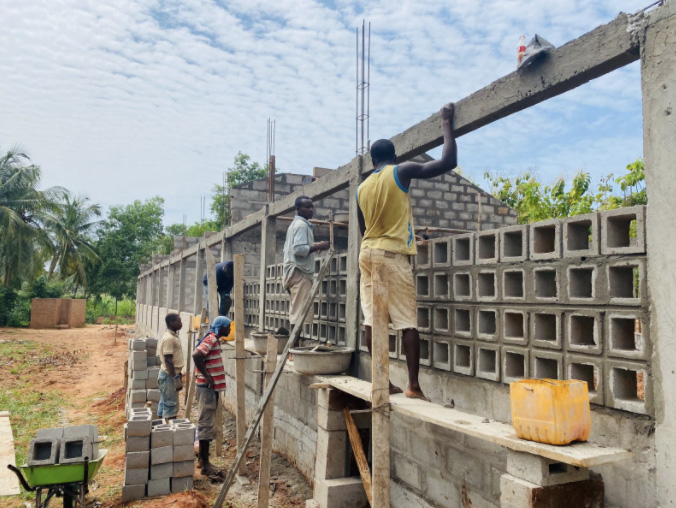 installed columns and beams,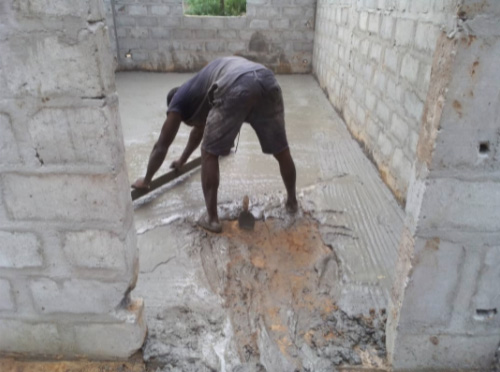 laid damp proof course in order to restrict moisture in the floors,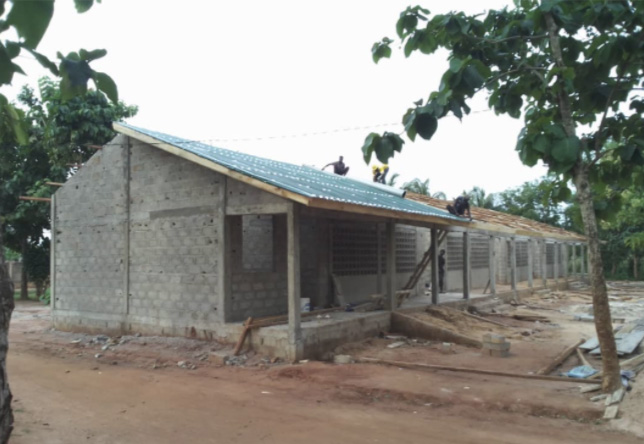 and finished the roof trusses!
The progress in construction, however, is not our only cause for celebration. In addition to the efforts of skilled laborers, volunteers from the community, including youth who will likely attend the school themselves, have eagerly come to aid. As they help with projects from clearing the site to transporting necessary materials, the power of unity and community — even stretching across oceans — surfaces, inspires, and warms our hearts.