Our first school in Togo! CEG Kpogan groundbreaking was on March 4, 2021 and was attended by the Government officials, School Authorities, and Community Leaders and the BASIA team (our partners).  See below, the Principal breaking ground.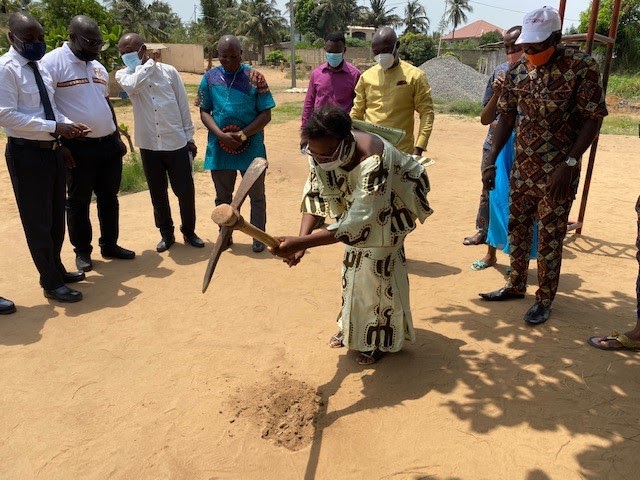 Below, the head girl and head boy, breaking ground: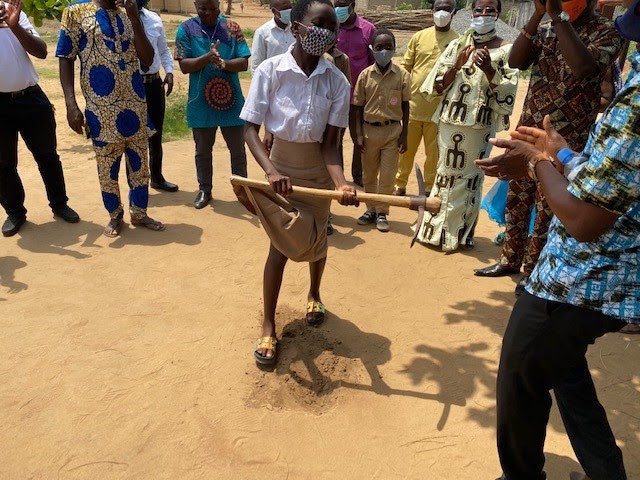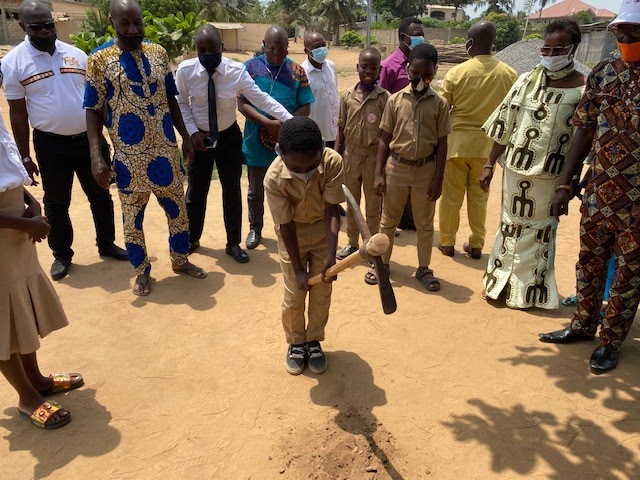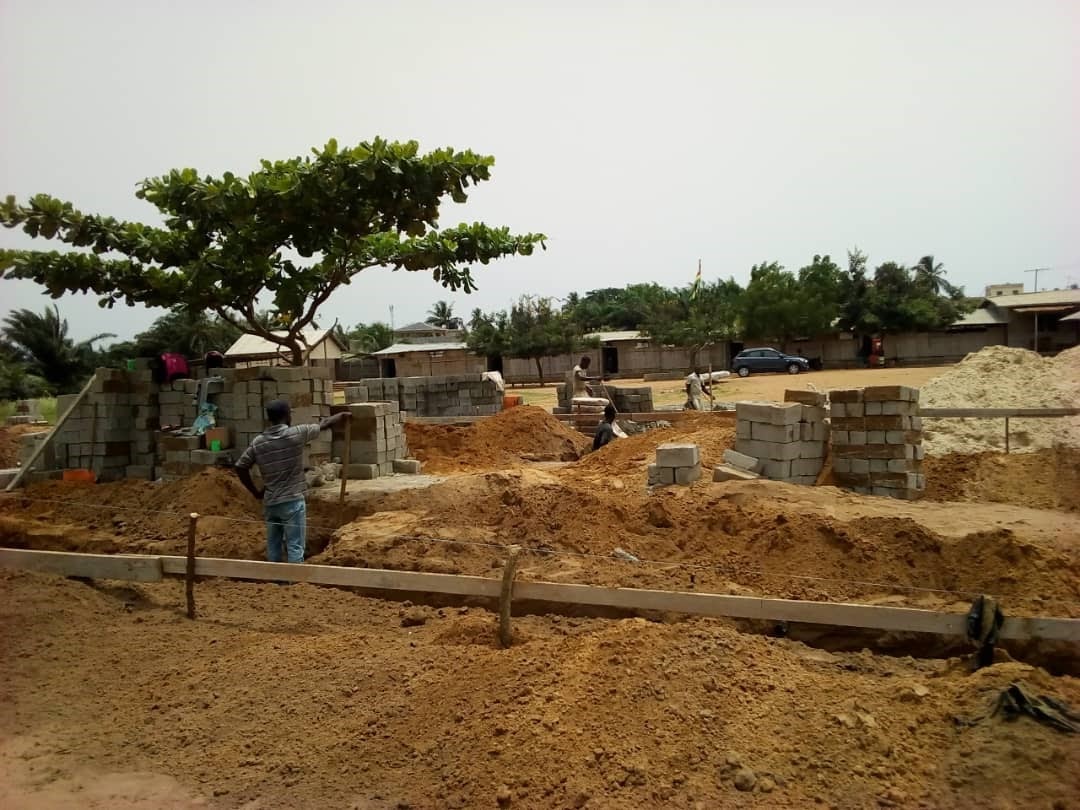 Construction started March 10, 2021.  It has been an honor to work together with the community of Kpogan.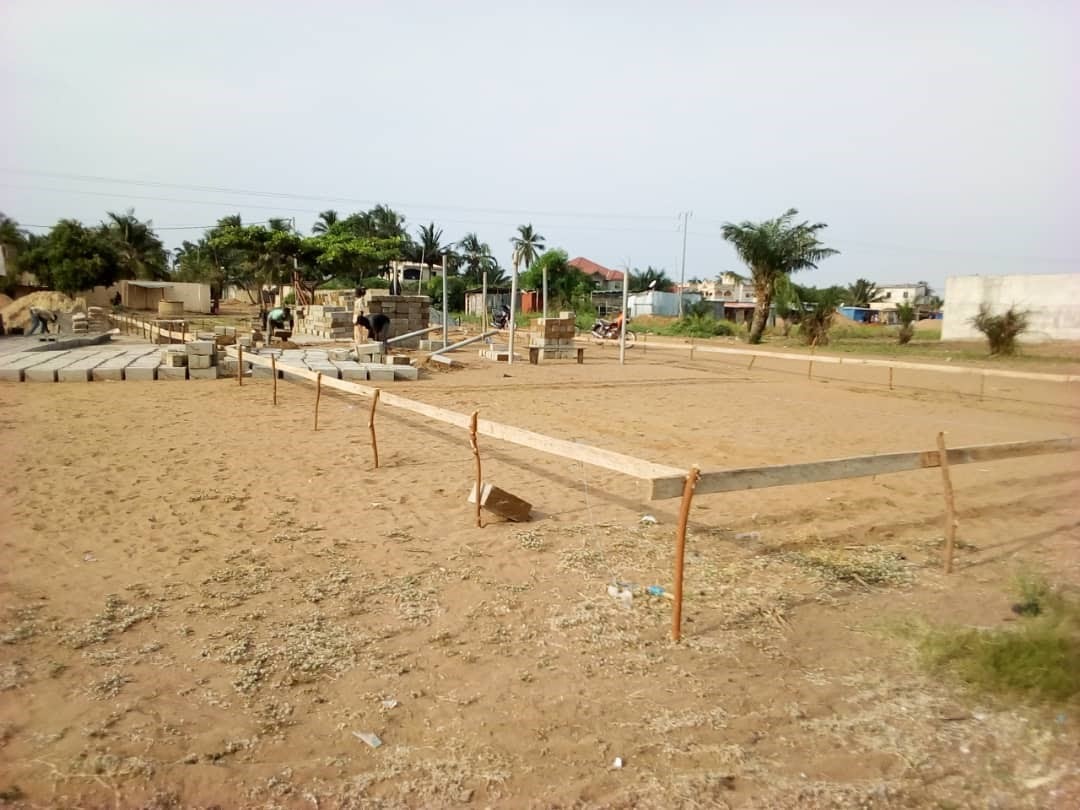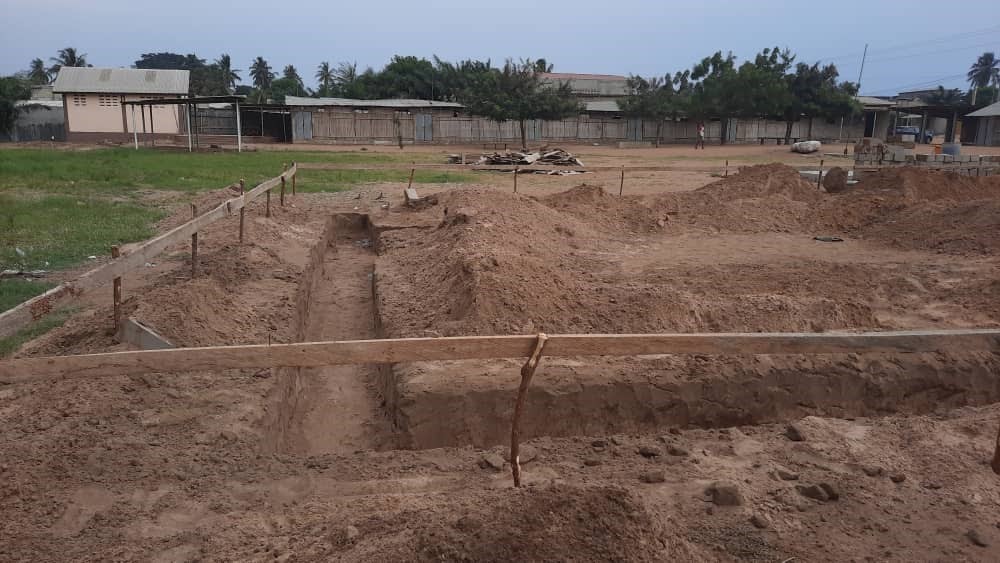 Because of strong community support, construction has progressed rapidly and the project was completed May 4, 2021, 3 weeks ahead of schedule!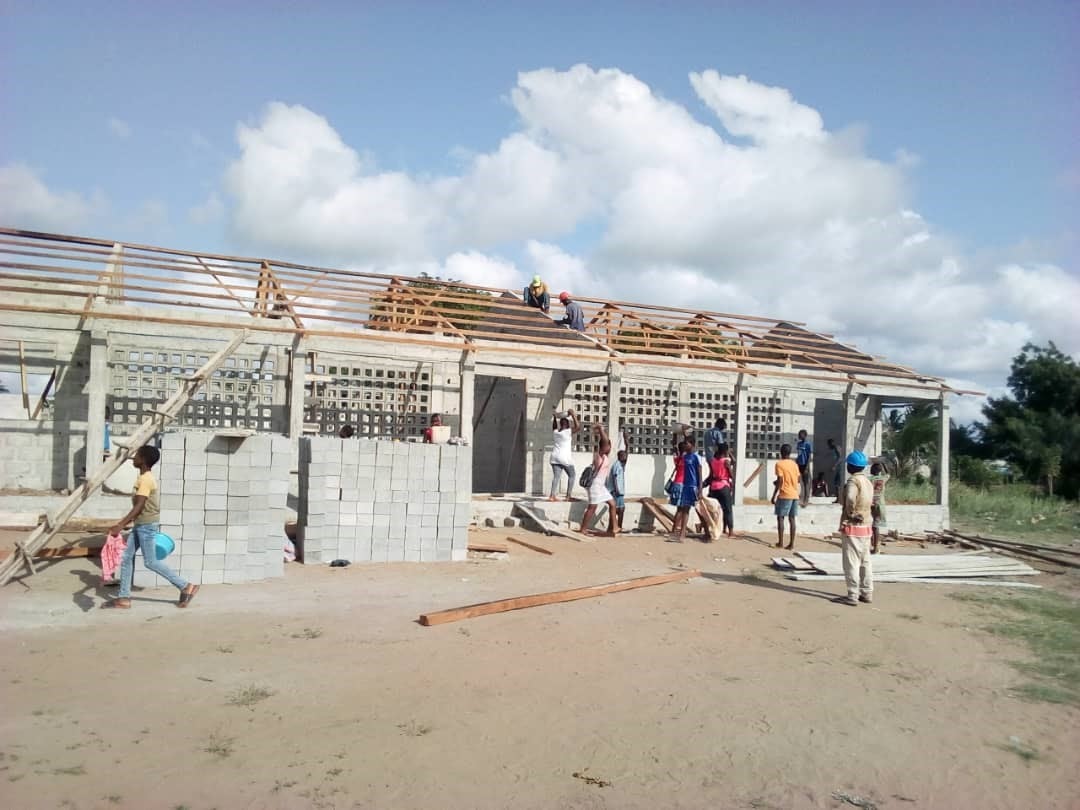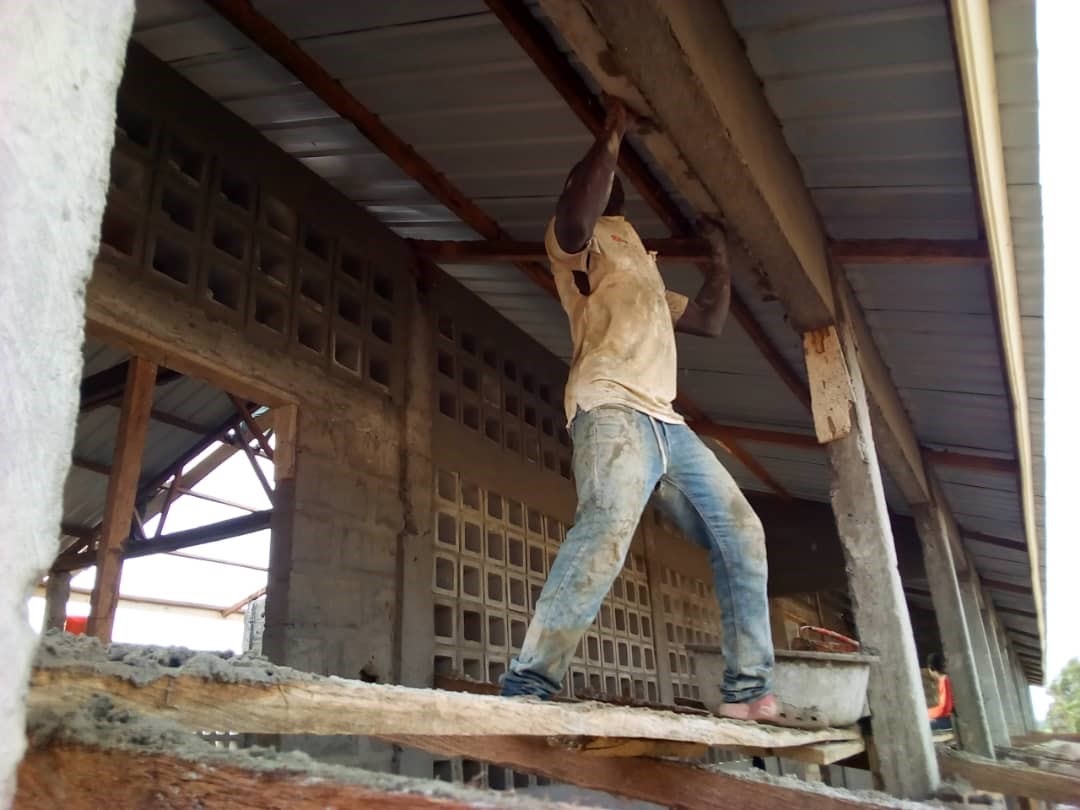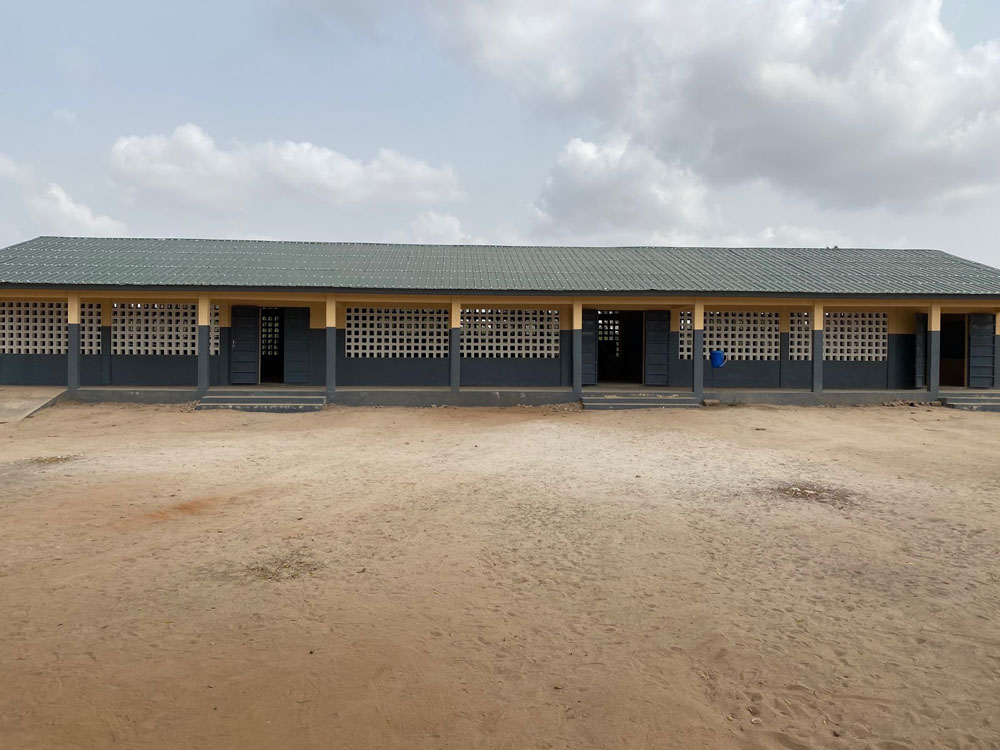 CEG Kpogan has been an important project for Coafrica in our vision to bring education to all children.  As the first project in Togo, it has set an example of who Coafrica is.  Thanks to the strong community involvement, the Government has donated furniture for the new classrooms!!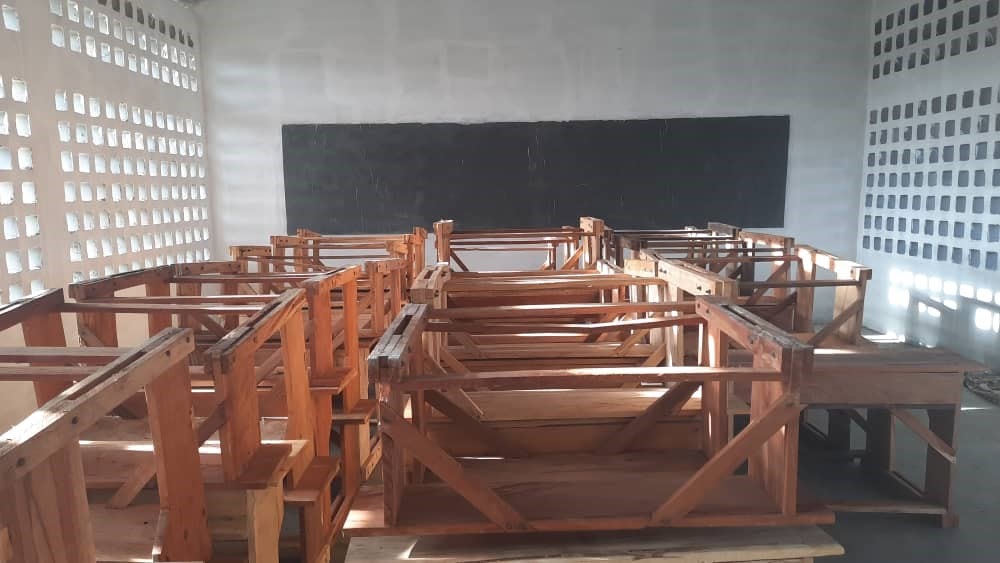 Kpogan village in Lambou,Togo has an estimated 980 children who are currently out of school, due to insufficient space and inadequate classrooms.  Coafrica's 4 classroom building block is expected to accommodate 240 of these children in school.