Citizens of Allada, Benin have gratefully welcomed the construction of a school for EPP Adjadji-Cossoe. In a groundbreaking ceremony on May 21st, children tenderly raised signs of gratitude for Victor, our project coordinator who will guide the construction process.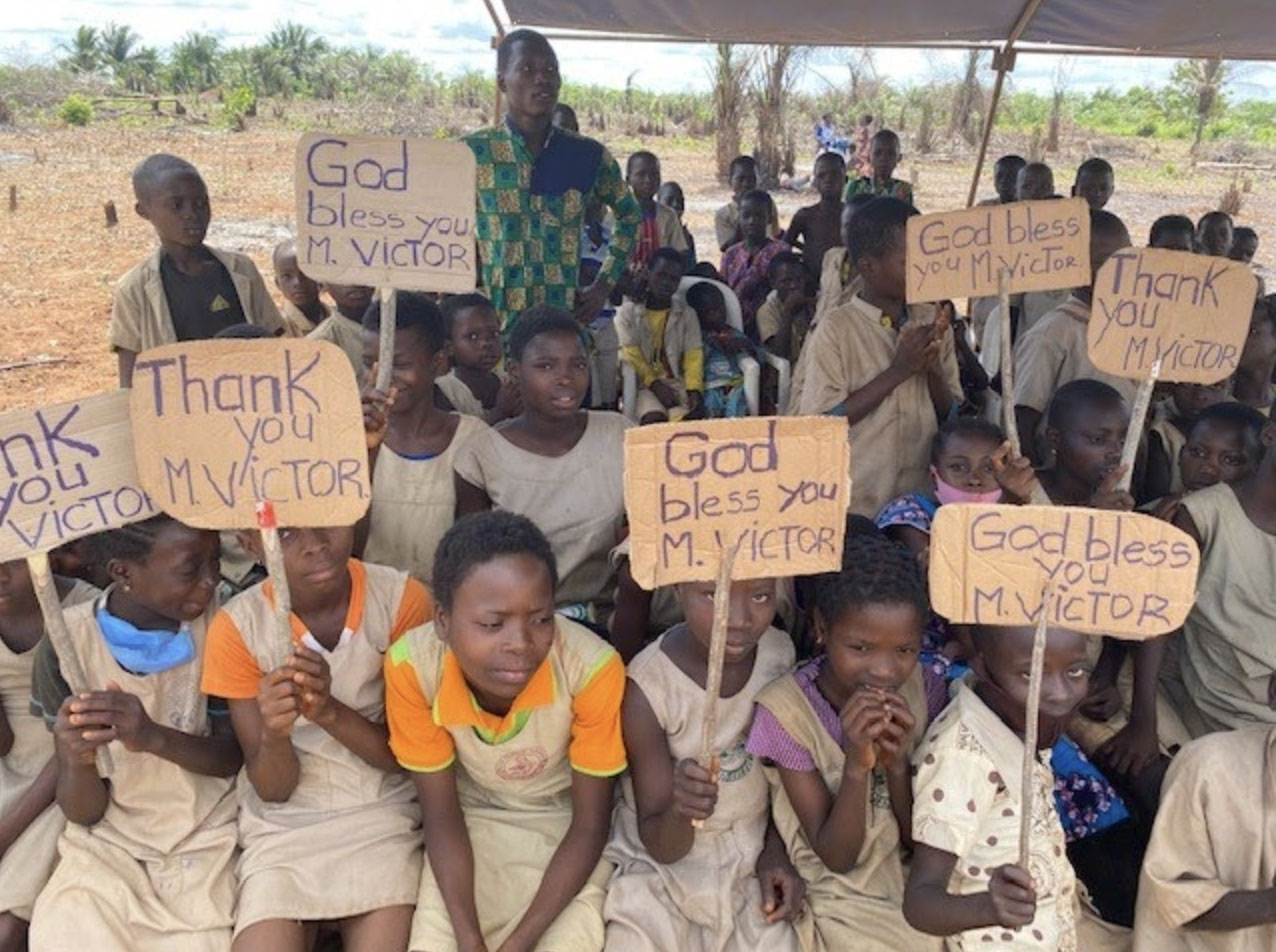 The only structure for classrooms near enough for students to attend in this area is a tent. For a country with monsoon seasons, this project will provide a much needed shelter for learning, and 320 new students have already been shortlisted to use the classrooms.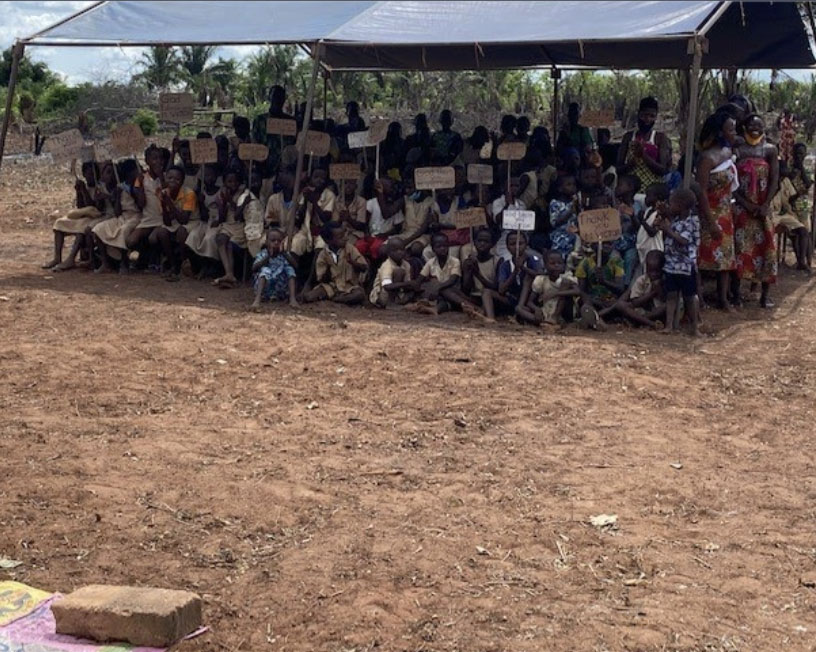 During the exciting ceremony, the king of the community spoke, students engaged the audience with a cultural performance, and all joined to place mortar on a groundbreaking monument.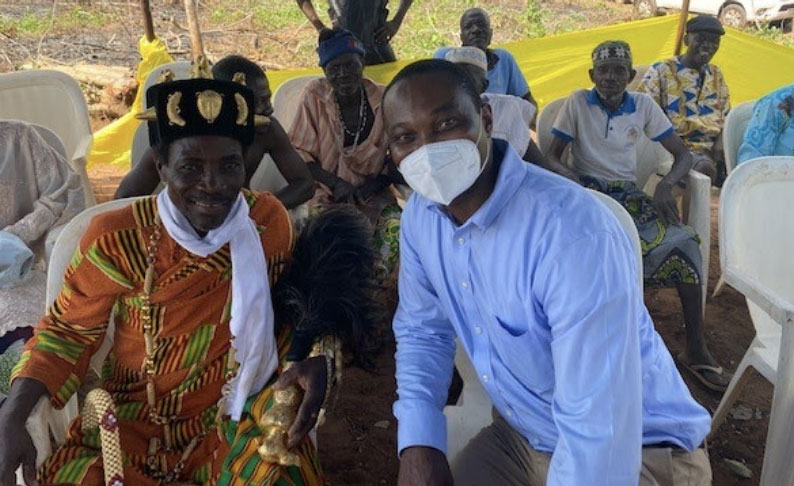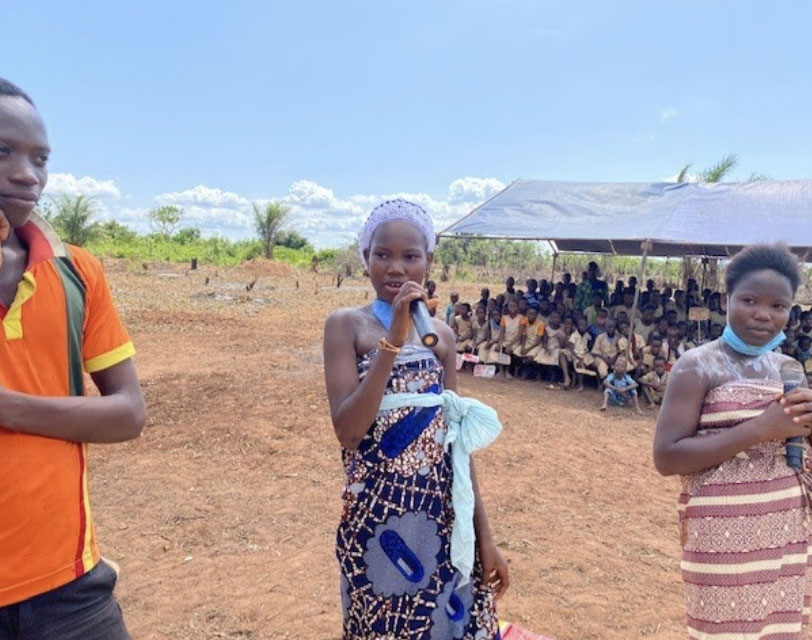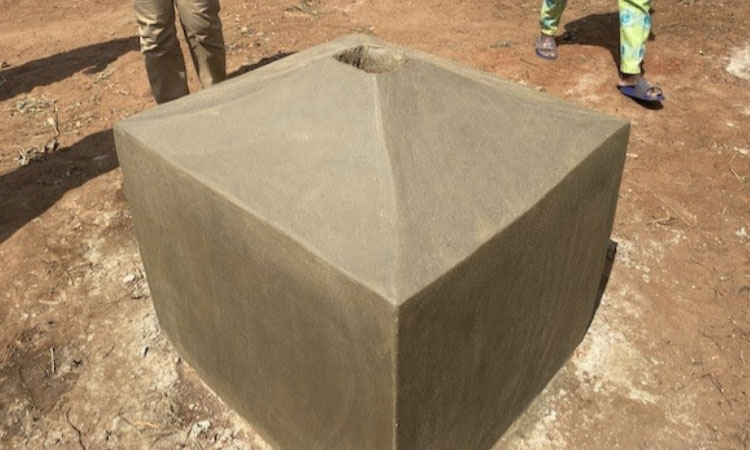 Since then, construction quickly began on May 24th, and 70% of the concrete and reinforcement of the foundation has already been finished!