Even though our team arrived at the grand opening of CEG Le Meridien hours later than expected, we were greeted enthusiastically by members of the community and many high school students from the school. We were impressed to hear music played by a band created entirely of high school students!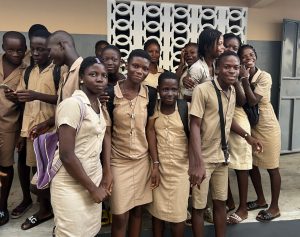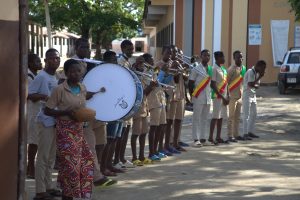 We could hear this band even when we were MILES away from the school. They followed us in to the ceremony, and even played during speeches when the speakers said something exciting!
We heard speeches from many amazing community members, including teachers, the head teacher, and head boy of CEG Le Meridien.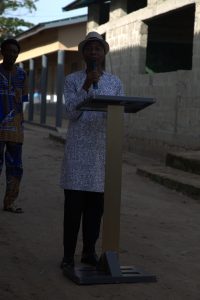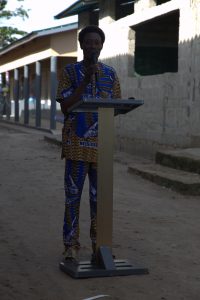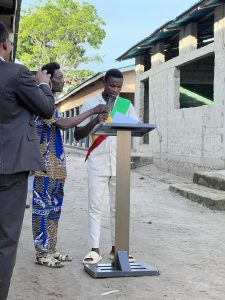 Different community and team members cut sections of the ribbon to open the school. We are so grateful for all of the help we received from the community and for the amazing BASIA team that made this school a reality!