There were hundreds of people attending the grand opening of CEG Melly-Dome, and as our team approached the campus, we were immediately surrounded by culture! Groups littered the space, some performing band music while others presented cultural celebration dances. The energy near the school was electric as we began the program.
The program included speeches from team and community members as well as cultural demonstrations. Coafrica's Director Marci even gave a speech in French!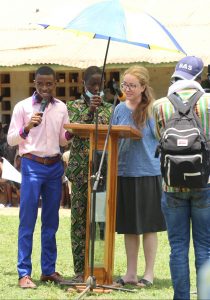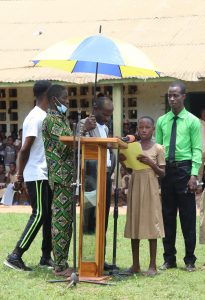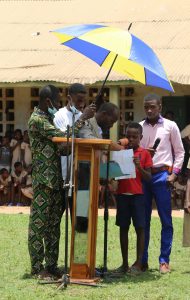 Speeches from students were followed by the presentation of a plaque to the Coafrica and BASIA teams, given by the local village chiefs and two of their children, dressed in ceremonial clothing.