After the second step is completed – meaning that we have received a completed Project Assessment Form from a motivated community, and have reviewed a community resources audit – our third step is Community Commitment!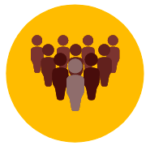 Local Project Coordinators ensure that the project will meet community needs and Coafrica's parameters.  Many community meetings are held during the project, but perhaps the most important one is the first community meeting.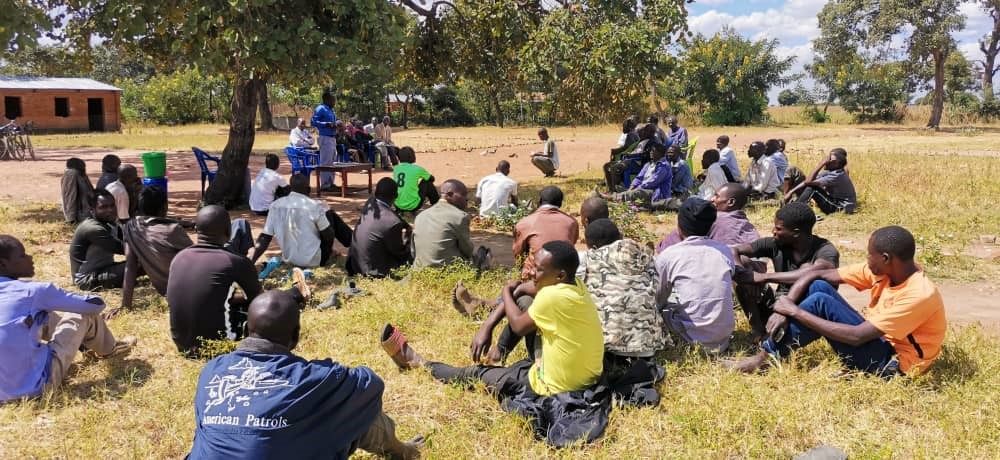 Goodwell Banda conducts his first community meeting with the Bondo community. All of the chiefs from the villages that feed into this primary school attended this meeting to discuss the needs of the community, school, and students.
At this meeting, the project coordinator meets with the village chiefs, contractor, government officials and other community leadership to discuss the urgent needs of the community as well as required community involvement.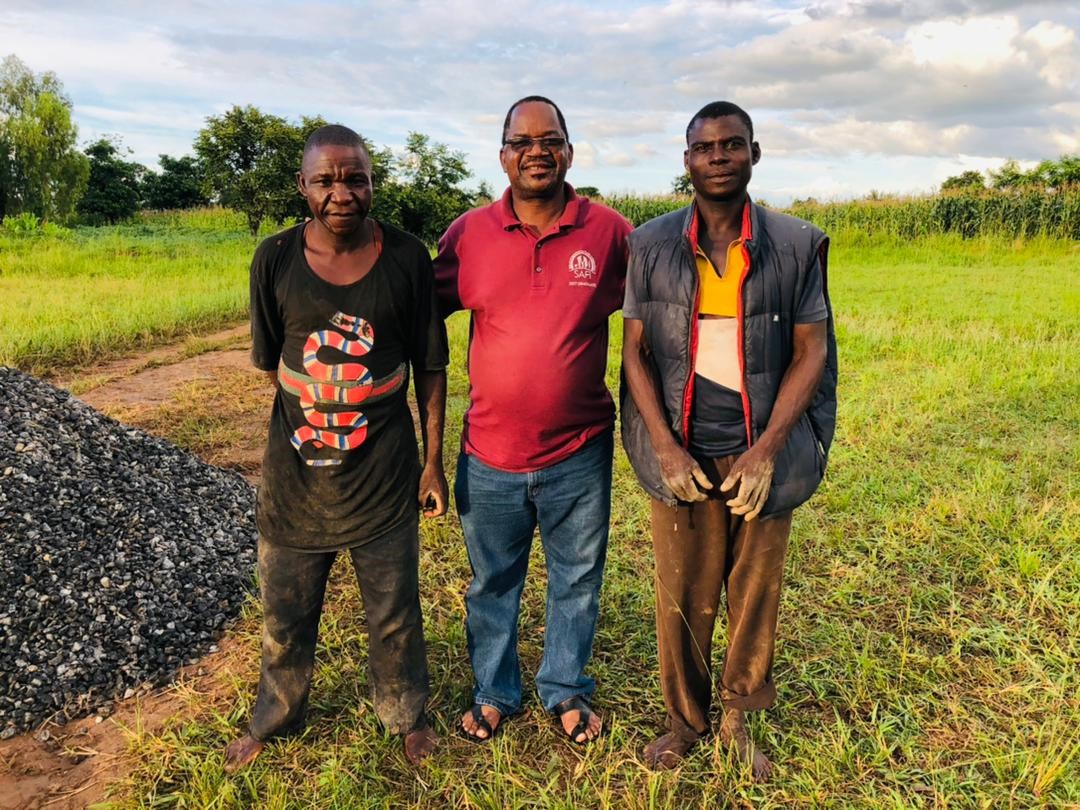 Goodwell with two representatives from the construction company working on a project
Potential coalitions with other NGOs are solidified and all parties review and sign a Memorandum of Understanding (MOU) that clearly outlines each group's expectations and responsibilities to the project.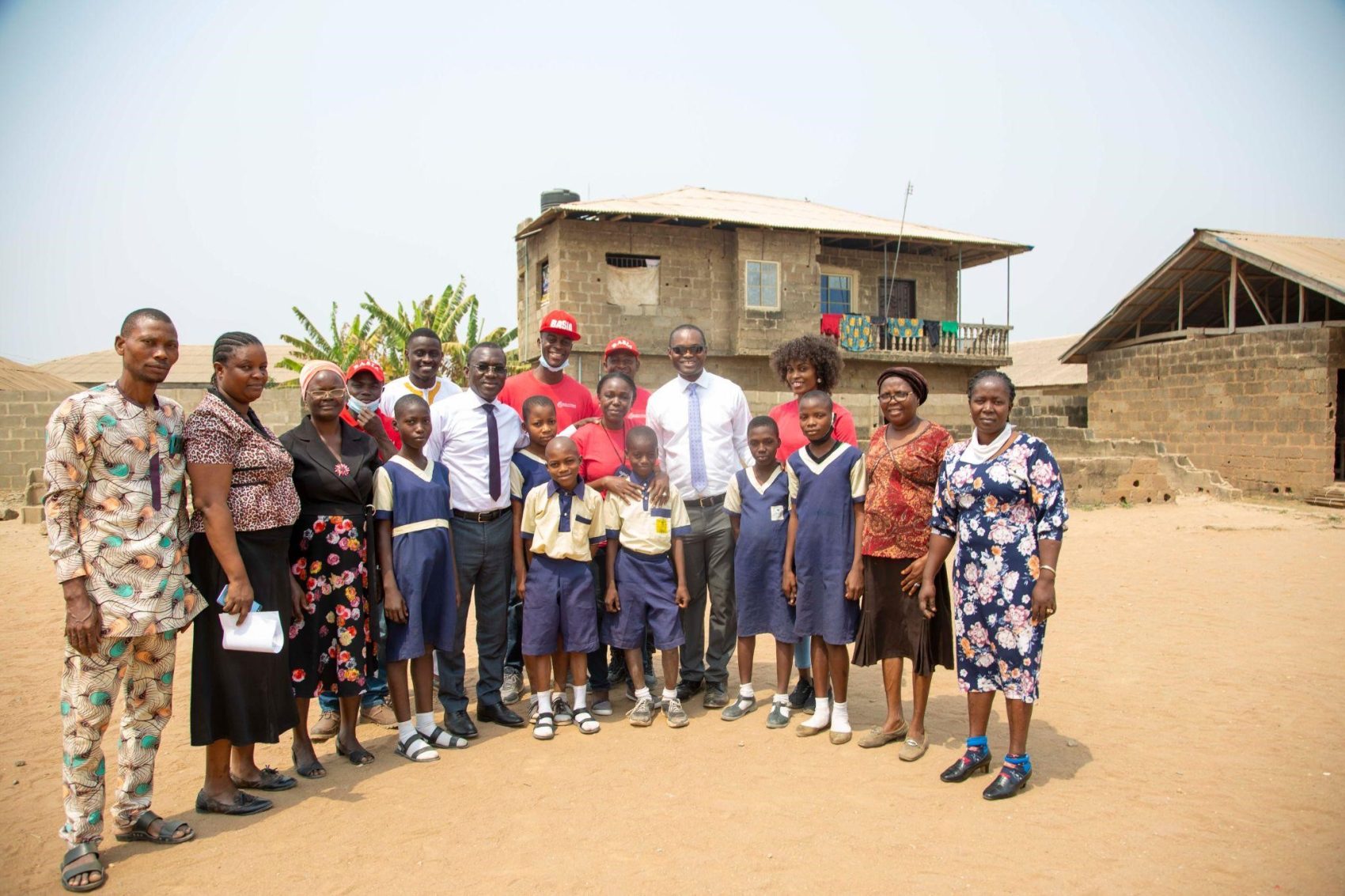 Victor Ukorebi and the BASIA team meeting with some members of the Obafemi, Nigeria community.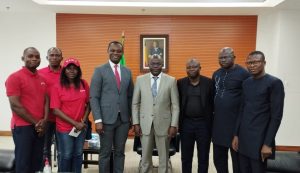 Victor Ukorebi and his BASIA team met with government officials in Benin to discuss collaboration on current and future projects.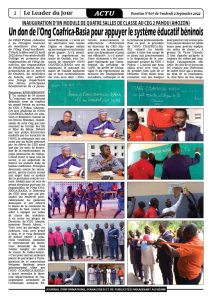 Once this stage is complete and everyone agrees to the expectations and responsibilities, we're ready to take the next step!