The last step of our process is that each carefully monitored project is funded in stages depending on completion and community involvement.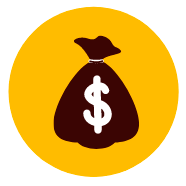 In order to guarantee proper usage of our funding, we closely follow the progress of each of our school classroom projects.  Our director, Marci Romney, meets regularly with each project coordinator, receiving updates complete with pictures and videos.  With each project coordinator, we establish a funding plan with clear expectations on construction requirements and community involvement for each phase before the next batch of funding.  
Utilizing this process ensures that every donated dollar is used in the best possible way.  We are constantly looking for ways to minimize waste and cut costs while maintaining the quality and longevity of our school buildings.  
Thanks to a private foundation donation that covers all operational costs, 100% of every single donation goes directly to our Africa school projects.  That's right.  Every cent.  It all goes towards helping African children secure safe and durable classrooms where they can regularly attend school, expand their opportunities and eventually have the power to change their circumstances.  
To contribute to our process, consider making a monthly donation. Every dollar makes a difference!