Meet the newest member of our advisory board: Daniel Ross Currit!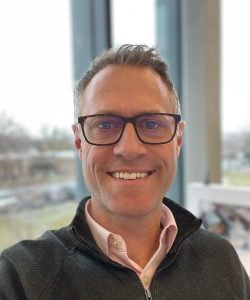 Daniel grew up in Utah in a family of five rowdy boys. He currently resides in Utah with his wife, four sons, and an adorable mini golden-doodle. He obtained a Bachelor's degree from Brigham Young University in Civil Engineering and continued in his education by obtaining a Master's Degree in Civil Engineering with an emphasis in Structural Engineering from the University of Washington. He is currently a licensed structural engineer that works as an in-house structural specialist for Okland Construction. He says, "I love applying math and science to create beautiful buildings where people can live and learn comfortably and safely. I have always had a love of education, especially reading, science and math. Engineering has provided me a way to apply my education to solve real-world problems."
Daniel is proud that he has managed the design of many high-rise buildings across the United States, including buildings up to 50 stories tall in regions of high seismicity. He also loves to be outside-skiing, trail running, rock climbing, backpacking, and surfing are some of his favorite activities. He has also completed three 100-mile mountain ultramarathons!
Daniel was introduced to Coafrica through Marci, Coafrica's director. She saw that Daniel had skills and knowledge Coafrica needs and invited him to be on the advisory board committee just a few months ago! About his involvement in Coafrica, Daniel says, "I love having the ability to use my education and professional skills to contribute to such a worthy cause."
We are so lucky to have Daniel on the Coafrica team!