Over the last 3 weeks, Coafrica staff and board members have enjoyed hearing details of Director Marci Romney's trip to Africa. Among others, one highlight was delivering all 5,129 friendship bracelets collected from volunteers to FIVE schools in Africa. Marci wanted to tell us some details herself.  She said:
Thirty minutes until we left for the airport… and friends known and unknown were STILL dropping off bracelets for us to take with us!  I couldn't believe it!  I was utterly gobsmacked!
What started as a goal to gather 1,000 friendship bracelets to take to the African school children we would be visiting, turned into 5,129 total bracelets!  We were able to share these bracelets with FIVE SCHOOLS!  
We had friends near and far, young and "more advanced in years", boys and girls, school groups, church youth groups, elementary school classes, the entire student body at Wasatch Junior High and more all joining us in this effort to bring smiles and love to these children across the world.  Here are a few of the groups who contributed:
We were so excited to bring your bracelets (and these pictures of YOU – which we printed and laminated) so we could share them with all the schools!
During our trip, we visited 17 schools.  After discussion with our project managers and head teachers, we decided to divvy up bracelets equally for our Togo, Benin, and Nigeria schools.  These head teachers are using your bracelets as rewards for their students. 
Fountain of Wisdom
In Malawi, we were able to hand out bracelets to the students at Fountain of Wisdom school, Chilima primary school, Sendwe primary school, and Chimkoka primary school! 
Fountain of Wisdom:  Our first stop in Malawi was Fountain of Wisdom school in Lilongwe.  These students, kindergarten through 8th grade, were fascinated by the photos of YOU!  We then helped each one choose a bracelet to keep for themselves.  In the photo (with the slide in the foreground), all the students gathered with Victor (red shirt), some teachers, and me to show the bracelets they were wearing!
Student Scholarships
These three students posed with me since they are the recipients of a school sponsorship from one of our generous donors.  They would not otherwise be able to attend school, and are so so grateful. If you are interested in sponsoring a student in Africa, click here.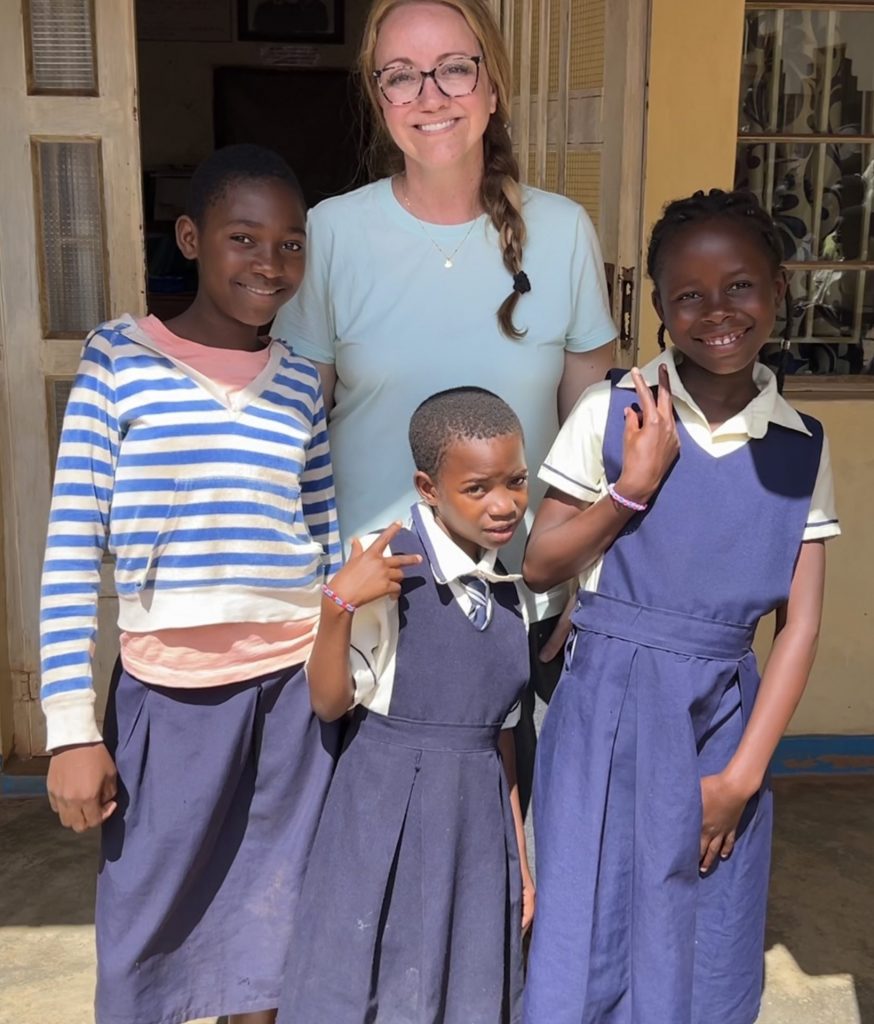 Sendwe Primary School
Our second bracelet stop was at Sendwe primary school.  This school just broke ground and is under construction!  When we stopped to see the construction, community members and school children were so excited to see us!  
We surveyed the work at the site, looked at the current school structures, and talked with the children.  They especially loved me trying to say "nice to meet you" in chichewa.  I grabbed the photos of YOU along with enough bracelets for the school children at Sendwe, and we passed them out. They truly loved these bracelets.  These children have so very little.  One girl told me that she was going to keep it forever.
Chilima Primary School
Our third Malawi bracelet  stop was Chilima Primary school, a school teaching grades kindergarten through 8th in rural Lilongwe.  We attended a Grand Opening ceremony here and loved watching the many dances, skits, poems, and cultural music.  After the ceremony, and with the hundreds of children there, the head teacher and I decided that the best way to pass out bracelets was to have the head teacher distribute them the following school day. *handing the bracelets (in these two bags) over to the head teacher.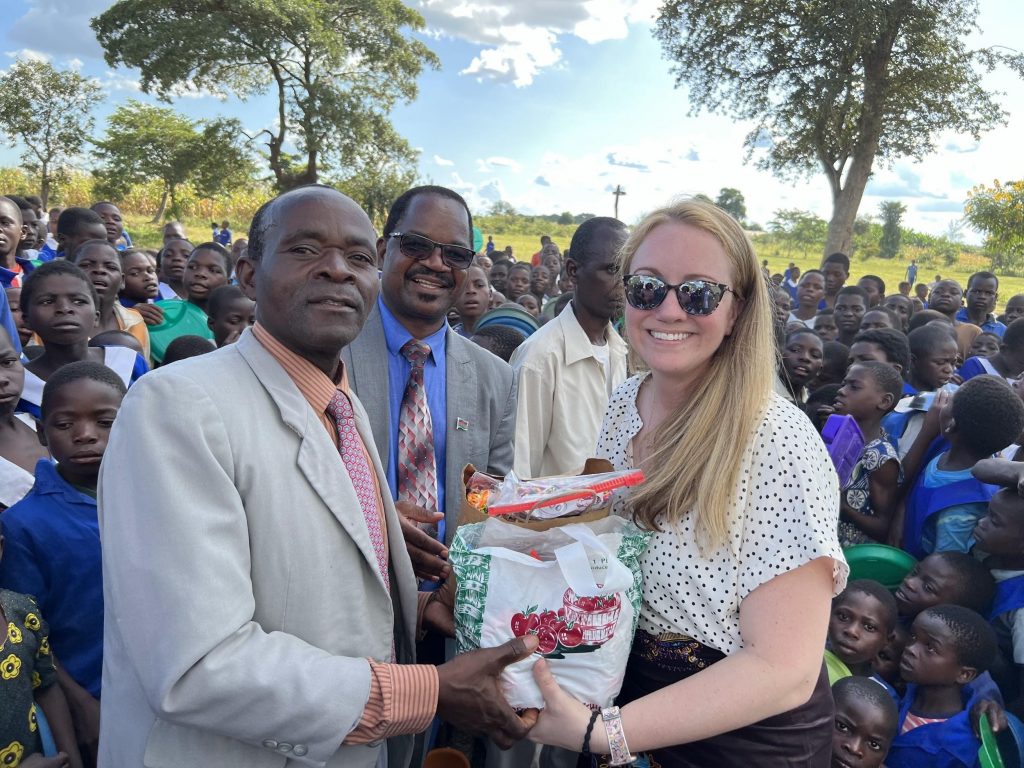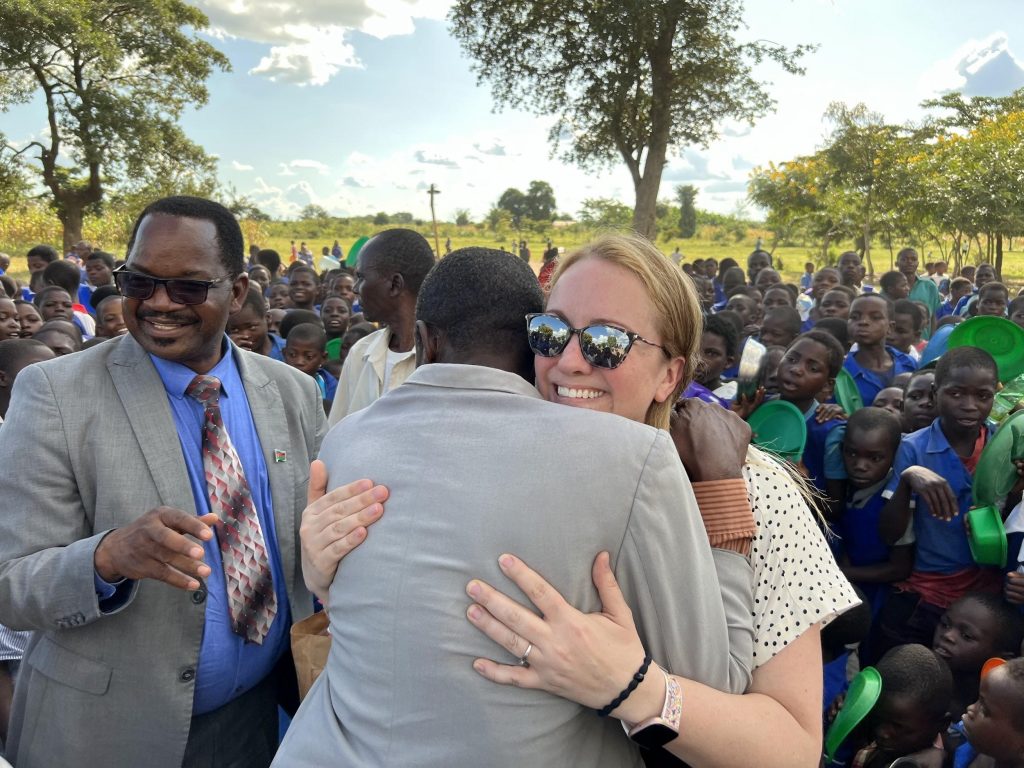 The head teacher was so touched.  He gave me a giant hug and told me to pass that hug along to each of YOU! 
The children were jumping up and down and swarming us to see pictures of YOU!  They studied each photo and asked questions about each group, where you lived, how you heard about them, your names and ages.  One said, "I can't believe that someone all the way in AMERICA made us bracelets!"
Chimkoka Primary School
Our last stop in Malawi for bracelets was Chimkoka Primary School.  We attended another Grand Opening at this school, and there were hundreds of community members there as well.  We decided that the best course of action would be to give the bracelets to the head teacher and have her distribute them to the children.
 The head teacher is in the blue sweater on the right in this picture and on the far left in the group photo outside the school.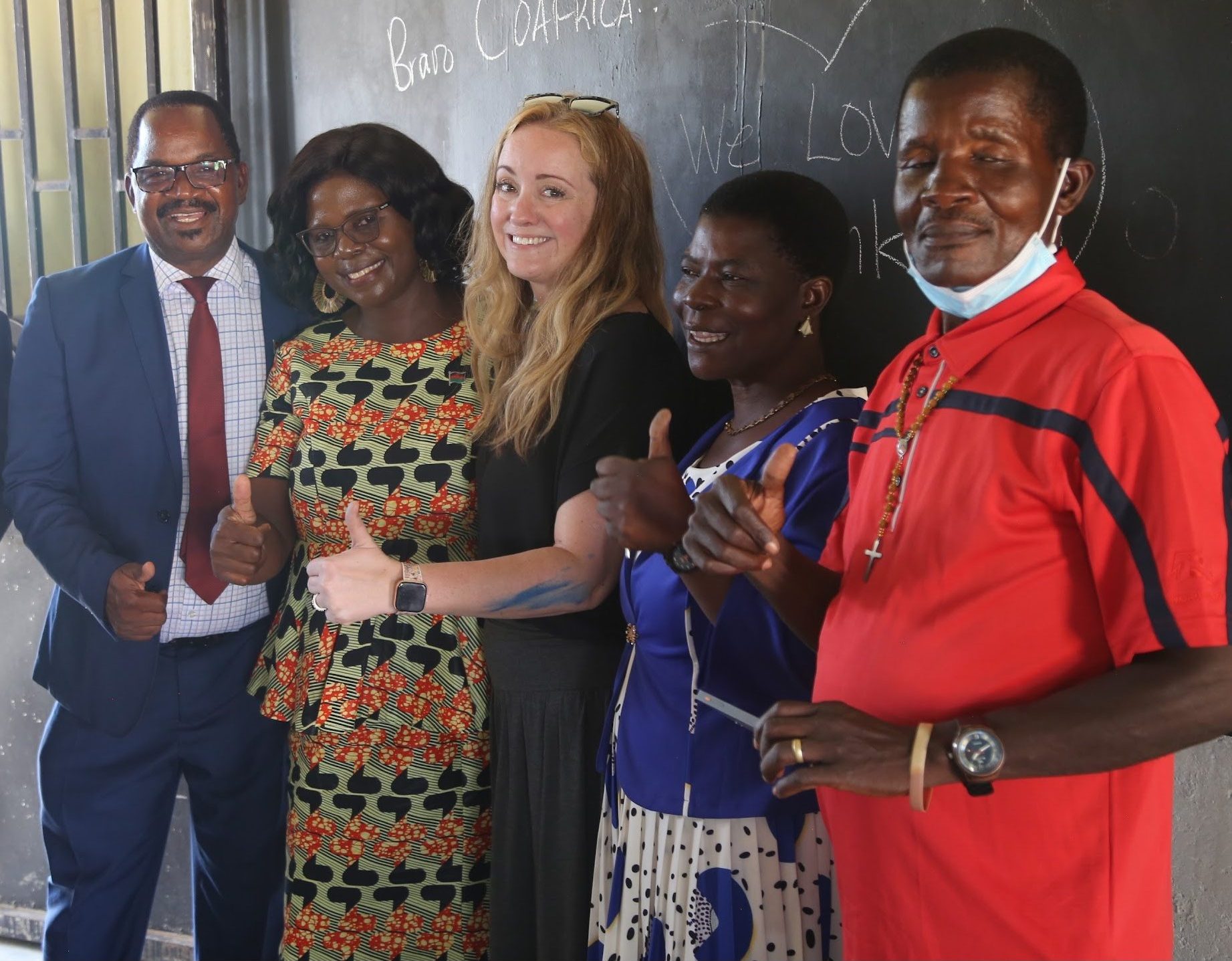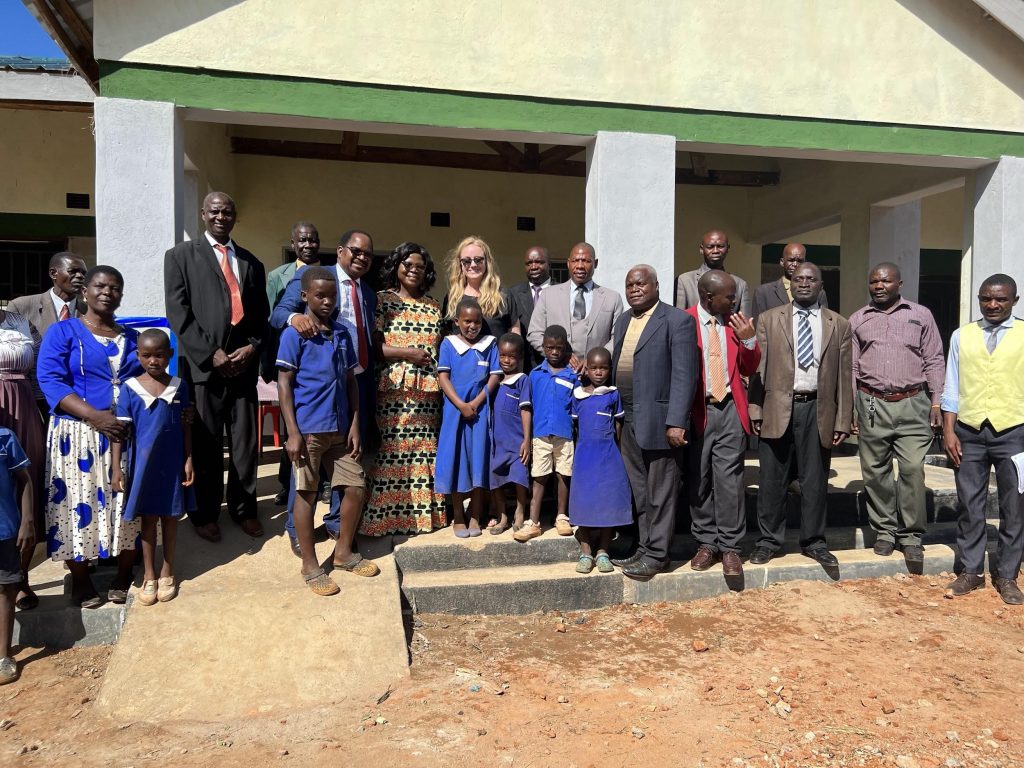 Thank you!
When we brought out our friendship bracelets, the children surrounded us cheering with big smiles on their faces. They were chanting "thank you" in chichewa!
If these pictures don't convey the gratitude felt for your donated bracelets, please allow me to convey mine.  THANK YOU so much for the time, effort, supplies, presentation opportunities, and love for these darling children across the world.  They have so little, and these bracelets filled their hearts with excitement and awe that YOU were thinking about them.  I wish I could bottle up their smiles and enthusiasm to send to each one of you. Thank you thank you!   
On another note, I was so touched by how desperate their education environment is.  I know that in order to truly make a difference in these children's lives and futures, reliable and durable classrooms are required.  If you want to impact the opportunities available to these children, please consider donating towards one of our projects.  Education enlarges the mind and expands options, allowing these children and their families to escape the cycle of poverty. Again, thank you for joining us in bringing joy to Africa.
In humble gratitude, 
Marci